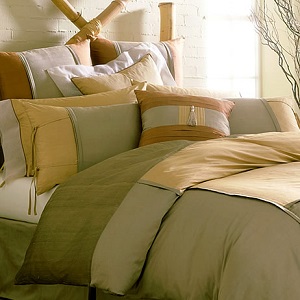 Winter is quickly approaching so it's time to prepare for the low temperatures both inside and outside. There's no sense in turning your furnace up to the low to mid 70s. It's a waste of money and natural resources.
Let's take a look at a few ways to stay warm during the oncoming cold months.
Throw Blankets
When you're relaxing on the couch or in your favorite chair, you might feel a bit cold, especially if you own leather furniture. Instead of blasting the heat, opt for a couple throw blankets. You can wrap yourself up nice and tight to retain your natural body heat. Be sure to pick up at least three or four throw blankets so that everyone in your home can have his own for evenings in the living room.
Decorative Throw Pillows
Instead of using the back rests or arm rests built into your couch or chair, opt for decorative throw pillows instead. They'll provide more than support. If you invest in high quality, soft and thick decorative throw pillows, you'll stay nice and cozy when the temperatures dip.
Sleeved Blankets
Sleeved blankets like the Snuggie have become quite popular of late. They're the perfect hybrid between a bathrobe and a blanket. There's holes for your arms and legs and the material extends far enough so that you can wrap up your entire body to stay warm. They're perfect for evenings in the living room and those cold mornings when you're waiting for the furnace to heat up your home.
Long Johns
Long johns, or long underwear, will keep you nice and toasty in the winter. You wear them beneath your clothes in place of traditional underwear. They'll cover your entire arms and legs so that you can retain body heat to stay warm.
Layers
If you don't like the feel of long underwear, opt to stay warm by doubling up on your clothing. Some people don't like long underwear because it is often tight and can cause the skin to itch. If you'd prefer to retain your flexibility with looser clothes, opt for your traditional underwear but add layers of clothing. Double up on your undershirts, sweaters and socks so that you can stay as warm as possible.
Bedding
While most think that a bedspread with winter sheets and thick pillow cases will keep them warm in the winter, many overlook the importance of down comforter bedding. A down comforter is a thick, fluffy blanket that will keep you warm and comfortable through the night. Most are filled with a synthetic fiber that is evenly distributed and very soft.
A down comforter will add an extra layer to your bedding to ensure that you aren't cold during the night. Also, consider a duvet. A duvet is a very soft quilt that is typically filled with feathers or synthetic fiber. It can be used in place of sheets or blankets. Choose from all different patterns and colors including: blue, purple or a green duvet cover for added protection and warmth. You won't have to spend as much time making your bed when you have a duvet as it is thick and warm enough to replace layers of sheets.
Heating Pads and Electric Blankets
If you feel arthritic during the winter, don't hesitate to make use of a heating pad. It'll plug right into your wall's outlet and most come with a long cord that will allow you to apply the heating pad when you are a considerable distance from the outlet. You might be surprised at how effective a heating pad can be. Apply heat to your trouble areas at night and you'll likely wake up feeling much better in the morning. Even if you don't have aches and pains, the warmth of a heating pad or electric blanket will keep you comfortable in the thick of winter.
+Jodi Call  took her years of experience in home design and décor and now offers an impressive collection of bed, kitchen, bath accessories and home furnishings at Bedbathstore.com.