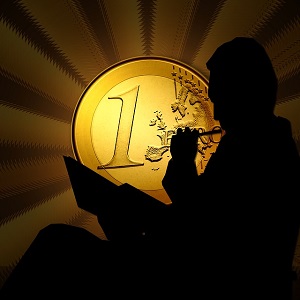 For people who own their own businesses, tax time can be a very stressful time—especially if you're doing your taxes yourself. There are hundreds of tax forms, and not all of them are beneficial for you; however, there are some you should go over carefully to see if you qualify.
The following list is by no means exhausted. There are more than five deductions that you may be overlooking when it comes to doing your own taxes. These are just a sample of what kinds of deductions are out there for you and your business.
Car expenses
Although you can't deduct your car or truck expenses if you're just driving to and from work every day, you can deduct car or truck expenses if you have a business in your home. There are two options when it comes to car or truck expenses: standard mileage rate and figuring out your actual expenses, such as gas and maintenance. You may be able to use the standard mileage rate to figure the deductible costs of operating your car for business purposes. However, you can use the actual expense rate if you do not use the standard mileage rate for your tax deductions.
Charitable deductions
Donations to charities isn't just a moral action, it is also one that you can use for a tax deduction, too. If you donate $250 or more to a charitable organization and claim your deduction, you need to have a letter from that organization that verifies your donation. When you go to do your taxes, make sure you have all of your statements and letters that clearly state how much you donated. Donating to charities also helps your public image in a community. No one likes a Mr. Scrooge, and if you can afford it, you might want to go for more than $250.
Education and training for employees
When managing your business, you want your employees to have the latest, up-to-date information and training. That way, the employees will be better at their jobs and ultimately improve your business. Education and training for employees are one hundred percent tax deductible, including training seminars, trade shows, magazines, books, CDs, and DVDs, as long as they are related to the industry your business is in. Giving your employees the best education possible makes for more well-rounded workers who can help elevate your business to the next level. This can bring in more money for you in the long run.
Entertaining
Entertaining clients isn't just necessary in some cases; it can be fun, too. Clients often appreciate it when businesses go the extra mile and provide a fun and relaxing environment for clients. Unfortunately, casual dinners with colleagues on a day-to-day basis are not tax deductible. However, if you bring along a client or a prospective client, the meal can be fifty percent deductible. As long as it's within a business setting before the event, drinks and a show can be fifty percent deductible as well.
Travel expenses
Traveling is an all-too-familiar part of business, and it's something that most of us will have to do for our careers. Traveling for work can be expensive, but it shouldn't be. You shouldn't have to pay for any of your traveling expenses. Nearly all travel expenses for business purposes are tax deductible. This includes virtually everything associated with travel, including airfare, hotels, gas, or cab fares. Eating out is also deductible, but only up to fifty percent, so make sure you keep all of your receipts so you can submit them with your taxes!
Taxes are a necessary part of a small business owner's life, and it's important that you get the right forms and the right information so you can get all of the tax deductions that you're entitled to. Tax time doesn't have to be scary; there are professionals out there who can help you get all of the right tax deductions, but it's important for you to do your own research before tax season hits. That way you can have all of your receipts prepared and organized before you start doing your taxes and file for all the deductions you're entitled to.
This article was written by Phyllis Stent, who believes that business tax accountants can save you a lot of money.