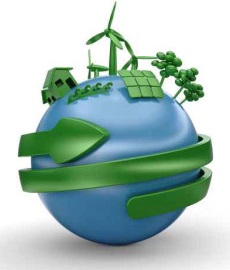 If you run a business, then you'll know all about the rising costs of energy. So keeping those costs down should be part of any business owner's long term strategy to grow and carry a business into the future. There are a number of ways to do this, so read on for a guide to energy saving for business.
Audit your Energy
A survey by RBS in 2013 reveals that although 85% of businesses agree that the rise of energy costs is a concern, less than a quarter carry out regular reviews of their energy consumption. So before being able to cut costs, you need to know exactly where the money you spend on energy costs is going. Analysing the energy efficiency and current energy usage in a commercial building by commissioning an energy audit can help you identify where you waste energy.
The government's Energy Savings Opportunity Scheme (Esos) obliges large companies to produce energy audits by law, but small businesses should also be taking a good hard look at their energy costs. To implement an energy audit, you can use an energy audit firm, who will produce a report showing where and how you can save money.
 Get Paid for Reducing Energy Consumption
A new scheme enables businesses to benefit from reducing electricity consumption at peak times and get paid for it. The Electricity Demand Reduction (EDR) project means that businesses who reduce their energy consumption between 4pm to 8pm on weekdays from November to February, can be paid by the government to do so. An early pilot will be run on an auction basis, with the first auction to be held on 12 January 2015. if you are interested and think your business could benefit, you can bid to be part of the scheme, for access to part of the £10 million fund.
Leasing Energy Efficient Premises
Most buildings could be far more energy efficient than they are. So if you are leasing or selling a commercial property, then a Commercial or Non-Domestic Energy Performance Certificates (NDEPC) is required by law on the construction sale or lease on all commercial properties. This simple chart shows how energy efficient a premises is, providing valuable energy performance data for any prospective owner or tenant. Most reputable independent busiling surveyors will recommend that commercial property owners with good energy performance data take full advantage of Commercial Energy Performance Certificates as a valuable sales tool. Should the property not be energy efficient, then improving energy performance is advisable.
Improving Energy Efficiency in Commercial Premises
If you lease a building, then making an investment in energy efficient technologies won't be an option. If on the other hand, you own a building, then there are many valuable opportunities to make savings. Investing in LED lighting for example, can reduce lighting costs by around 70%. Replacing an inefficient boiler with a high efficiency boiler can reduce heating costs by 50%. The return on investment can be achieved within two years, and protect you from rising energy costs for years to come.
By Harry Price
Harry Price is a writer from the south coast who in his spare time loves to play football, rubgy and go rockclimbing.