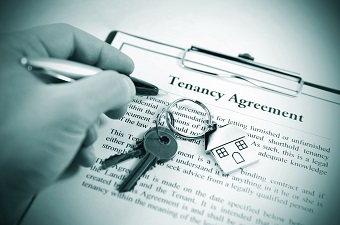 With increased demand for business property, then leasing out commercial premises can be a useful way to add to a portfolio and increase income. However, it's also important to be aware of your responsibilities before renting to a business tenant.
The law on leasing is complex, but in very simple terms, here's what you should know.
Leasing Out a Property
As a landlord, you have a duty to make sure the premises is safe, and 'fit for lease.' Statutory and common law specifies that there should be no unacceptable level of risk to the health or safety of the tenants or anyone visiting the premises.  For instance, the landlord has a duty of care to ensure there is safe wiring and running water. However, the lease should specify who is in charge of Health and Safety Risk Assessments. These assessments are required by law to ensure that those occupying or working within a building are safe, and include; fire safety, gas safety, and access to adequate personal hygiene facilities.
Building Maintenance and Repairs
Most leases include an obligation to keep a premises in good repair.  However, adding a 'put and keep' obligation can require an incoming tenant to carry out works to bring the premises up to a certain standard of repair and maintain it.  Alternatively, the tenant might only be obliged to maintain the premises in the condition it was let in under a 'Schedule of Condition'. The lease, then, should clearly specify who is responsible for repairs, including any liability for initial works under 'put and keep.'
Dilapidations
Dilapidations are a difficult part of lease arrangements, but as a rule of thumb, a tenant should leave a place as they have found it, or significantly improved. Otherwise, they can be liable for costs to restore the premises to its original condition.
Changes to Premises
Business tenants will normally wish to set their stamp upon the interior of a property to reflect their brand. So although most leases generally allow the landlord to refuse consent to works affecting the structure or services – decoration and internal fittings should not be 'unreasonably withheld' provided the tenant has not breached the Schedule of Condition. Therefore, any structural changes such as installing internal partition walls require landlord consent.
The person with responsibility for maintenance and repair obligations should also make sure that any building works are also carried out safely and in accordance with risk assessments. Asbestos for example, still presents a hazard. Independent building surveyors will advise both occupiers and landlords to remain mindful of their legal responsibilities prior to and during construction work.
Non Payment of Rent
As a landlord, you have the right to regain your premises should tenants be late in paying the rent. Forfeiture allows a landlord to terminate a lease if the rent is unpaid for a specified number of days. This normally ranges from two weeks to one month. No court order is required for commercial landlords to retake possession of the property for late payment of rent.
By Harry Price
Harry Price is a talented writer who lives on the south coast with his wife and 3 dogs.  they all enjoy long windy walks by the sea.