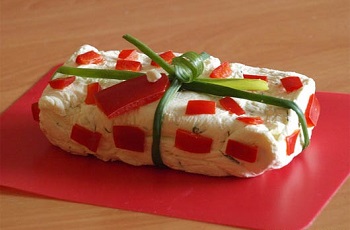 We all associate Christmas with December, but we all know it starts long before that, and if you have your own business to run, you've got to make sure that you're prepared in advance. Selling services and products at Christmas isn't easy. Yes, everyone sets out in the months prior to Christmas with a mind-set to buy things, but unless your packaging looks Christmassy, you're unlikely to inspire a purchase.
Much like marketing your products in general, if you're looking to sell your product properly you will have to research current and predicted trends and either follow suit or buck the trend so fiercely that your product stands out in a positive way.
Initial reports suggest that this year's Christmas colour will be what they call 'Action Green' which, in all honesty, looks just like lime green. The colour effectively matches up with traditional, and far darker, Christmas greens, but also with soft, snowy whites and rustic pine-cone browns. The effect overall can be quite smart – using these colours in your product should definitely put you on trend and, with the right design, make you stand out as a high-quality provider.
If you'd prefer to take your design in another direction that is still modern and relevant without copying the trend everyone else is using, you might want to consider adapting elements and keeping similar shades.
Designing Christmas Labels
Of course, the type of design you ultimately settle on depends on your target audience. As ever, the right market research will be key to making the right choices. If you're selling a product for children, you won't want to use those 'on-trend' colours. Instead, you'll be looking to create a product design that is bright and colourful and soft. You will want it to appeal predominantly to the child, but also present the parents with a reason to buy it.
Even once you're finished with the initial design, there are a few extra tricks that you can use to spruce up your packaging to really give it that extra Christmas sparkle and that little bit of magic.
As with all good Christmas gifts, the best looking products at Christmas time come looking ready to unwrap, complete with silky, sleek ribbons, festive tags and shiny stickers. These additions to your packaging can make all the difference when it comes to beating your competitors to the punch. And the best part about dressing up your products with these extra bits and bobs is that it is cheap.
Effective Product Labels
No matter how strong your product is, no matter if it is better than all of your competitors' products, if you are unable to properly market your goods with effective, beautiful packaging you will find that you are second best when it comes to sales.
For the sake of your product and your business strategy, investing properly in your design (and adding a few of your own touches, such as promotional stickers and ribbons) is an absolute must that will transform your Christmas sales experience.
Effective design doesn't have to be expensive – a little research, a little time and a little effort can put your products above the rest this Christmas.
Tammy Wiltshire is the Marketing Manager for the well-established UK label manufacturer- Labelnet. From experience, Tammy has realised that many clients are unaware of the possibilities for their product labels and likes to share her knowledge on what can be achieved.