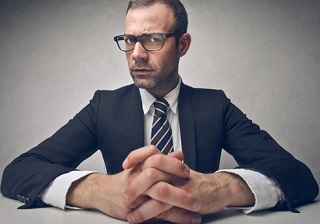 Internships are an invaluable means of getting experience in an industry of your choice, while some companies do not pay their interns, it is an excellent way to build up a network of connections. In some cases, if you have an impressed a company enough, they can take you on full time.
Different companies take different approaches to internships; some companies take interns straight on without a professional interview while others treat it like hiring a full time employee. In order to get that internship, you should be prepared for any situation.
The following are a list of tips and advice to guide you in efficient preparation.
– Know the company
What is it about the company or firm that makes you want to be an intern for them? The interviewer will want to check what you know about their company. They will not want to waste their time with someone who shows no interest in the company, so be sure you know as much as possible. Look into their analyst reports, the company's recent and annual report and who is on the board. Take down notes about the business and discuss the information with the interviewer. If they have any questions for you regarding what the company does, it will allow you to give them a good impression and potential as an intern.
– Reasons
Prepare a list of reasons for why you are looking for experience in that industry and your reasons for choosing that career. Avoid answers about how much money you wish to make and focus on the experience objectives. A business will want to provide that experience for you and would rather spend their working with someone who has professional career goals along with wanting to get something out of it, than someone who will waste their time.
Describe your reasons for wanting a career in finance through your own experiences. For instance, you can explain how you were first interested in finance when your grandfather bought you your first share of Disney stock when you were five.
– Preparation
Ensure that you have dressed professionally for the interview, either wear a suit, or shirt, tie and trousers. Bring a portfolio that includes any important documents, such as CV, references and volunteer work that you done previously. These documents will help reinforce any examples about your work you give. It will also reflect your preparation skills as well as a professional attitude. Make sure that you turn up at least 15 minutes to the interview, remain calm and take a few deep breaths. The interviewer is not there to catch you out, a majority of companies are more than happy to help young people start a career in finance, but they want to make sure that you will not waste their time.
Finally, you should network as much as you can, as opportunities can happen at any time. Using an executive recruitment agency can help in networking opportunities, and if you are well established, they can place you in a firm that will benefit your skills. Just remember that when preparing for an internship interview, you need to provide them with evidence and examples of why you want to start a career in finance.
By Harry Price
Harry Price is a talented young man.  A fulltime writer – he enjoys spends quality time with his wife and 3 dogs.   They all enjoy long costal walks by the sea.