Every home are all well built and designed to accommodate needs in terms of space and design. It is also equally important to provide appropriate lighting fixtures to allow persons inside to carry on their work or household chores easily and comfortably anytime as required. These are best answered through decorative floor lamps and desk lamps.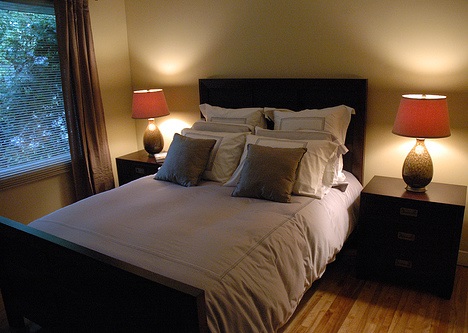 These modern decorative lighting adds life on your  homes. They were all designed with a certain use. Lamps are great as an interior and exterior accent at home, office, or business. They provide extra light with a touch of elegance and simplicity.
A Wall Light on Home Facade
When planning about lighting up your space and corners, don't forget the walls. Wall Lamps come in different designs, style, and it has spotlights and up lighters. Decorative wall lamps are perfect additional accent in every home's facade. They provide ample amount of light that gives dramatic appearance on home's exterior design. Wall lamps are versatile forms of illuminating a corner or space. Wall lamps on home's facade are perfect at night to keep burglars at bay.

Pair Up your Dresser with Table Lamp
Give your vanity a little more love by adding a table lamp on the side. Table lamps are available in adjustable and stationary styles. Table lamp on your dresser is best to use when preparing and doing makeup by illuminating the task at hand. At night or in morning when everyone is sleepy, a table lamp will provide a comfortable dresser light than a bright ceiling light. Aside from vanity, lights in front of mirror will bounce light into dark corner and space will brighten dead ends.
Desk Lamps Can Cut Electricity Costs
In home or office, desk lamps can lower electricity costs. There are many sharp lamp styles to choose that will go well with the rest of your home or office furniture. At home, a table lamp should not distract housemate who are doing other things in another corner of the room. Desk lamps also prevent glare on computer screen, preventing eye strain. Adjustable decorative lamps are perfect for reading and other tasks at home and office without taking so much space on the desk or reading table. For other purposes and functions consider using this desk lamps light in your bedroom or above your bed that allows you position the light where you need it.
Table Lamps in the Living Room
According to House and Home, you can jazz up your living room with many useful tips. Add matching table lamps on two end tables in the living room area with same style and color for a balanced design that blends harmoniously with the room. Table lamps provide viewing assistance for watching television, family activities and even reading. Table lamps in the living room will produce a subtle glow that brightens the area.
In general, desk lamps, wall lamps, floor lamps, and more  are versatile and more efficient overhead lighting in your home, office or business and are very valuable in a work area, where close vision work may be needed. They offer not only comfort and convenience but aesthetic value as well.
Sarah Brighton loves to write about home designs, tips and tricks. She is a full-time mom and contributes useful home improvement stories in her blog.