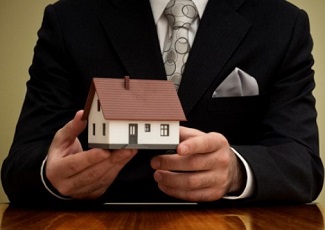 So you have decided that you want to buy your property. It is the first step in truly feeling like an adult as it means that you will be able to own your home. However, first time buyers may find the whole process overwhelming and off putting as it can involve a drawn out application process, especially when it comes to finding the right lender who will make it easier.
A mortgage broker can help in that respect. As they have in-depth knowledge of the industry and market, they can help find the deal that is right for you. However, this is also a task that requires research. So what should you look for in a broker?
The following tips may be able to help highlight (And possibly scrutinise when it comes to looking) what it is you need in a broker.
– Qualifications
The is the most important part of your search. Whatever service you require, you need to find out if they are fully qualified. These people will help guide you through the mortgage process, so you want to ensure that they know what they are talking about and provide professional as well as helpful advice. A broker should be registered with the FSA (Financial Services Authority). This will certify that they have been fully trained and that they are fully regulated. If you have found one, you can look them up on the FSA register which can help you receive the advice needed to help you.
– Where to look?
Most brokers receive their clients through recommendations. If you have had friends or relatives deal with any in the past, ask them about the services they received. However, while this may seem like a good piece of advice, you should not solely rely on what relatives say, especially if they have no financial knowledge as the broker may take advantage of this. In this case, it is advised to go through the FSA register to see if they are authentic.
– Avoid brokers who are tied to estate agents
If they are tied to an estate agent, this means they have a limited selection of lenders which indicates that they may not go out into the market to find you the best deals.
– Fees and charges
Ask the broker how their fees are worked out. Is it through commission? How much do they charge? Size up the cost to see whether their service is worth the price they charge. Most brokers can waive fees set up by lenders and charge a one off payment that covers all their services. Find out what they charge and how much.
A broker can be a real benefit to those who are new to the world of property buying and finding the right one can be greatly beneficial. Following the tips above will help find the broker that will be able to help you through the process without any complications. A financial broker will also be able to help find the right product that is suitable for you, if you need it during a mortgage process. As with any financial product, it is advised that you shop around to find the best deals.
Bill Turner is a technology guru and entrepreneur. He is a free-lance writer who specialises in guest blogging. When he's not marathon training, you can find him strolling the beach front.