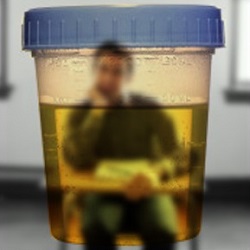 Drug testing in the workplace can be seen as a highly controversial subject. With arguments that support both sides of the issue, it can be difficult to decide whether you need one. Some employers feel that if they believe that some of their employees are using illicit drugs, they have every right to test them and some think that hiring the right employees in the first place will avoid that situation.
It however does not change the fact that an addiction to illicit drugs will not only affect productivity, but can also the work environment.
To help in deciding whether you may need a drugs test, here are some pros and cons;
Pros
– Having a drugs test can increase workplace safety. Employees feel more confident if someone who has an addiction to drugs is caught before the problem can become a hazard. An employee will also be more productive and safe knowing there is a testing system in place while providing a means for an addict to seek help for the dependence if they are found out. It also means that it can give the others in the work environment peace of mind knowing that a drug related incident will be kept under surveillance and will prevent it from jeopardising their work.
– Evidence has suggested that misuse of drugs and alcohol can increase workplace accidents. An addict who has recently used drugs may be involved in an accident in the workplace and may be liable to claim.
– Having regular drugs testing may attract better candidates to your business, as applicants who are addicted may be deterred from applying, making room for candidates who are confident that they will pass the test and be far more competent. This is not to say that those who use drugs may not be as good, but for reasons stated above such as accidents.
Cons
– Employees, both those who use drugs and those that don't, feel that workplace drug testing is an invasion of privacy. It can affect employee morale as many see it as a lack of trust from the employer.
– Some tests can be inconclusive and only highlight previous drug use rather than immediate. Other factors that can affect a reading are prescription medicine or an employee eating a poppy seed roll that can brand them as a heroin user. In these cases, an employer must be prepared to repeat the test, which can possibly cause aggravation.
– The testing can prove extremely costly, especially if you have a large company. While it is advised that you can buy drug testing kits in bulk, they generally do not last for long periods. An employer should look for a professional drug analysis company to see what the best deal is while looking for the most cost effective and efficient tests.
If you decide that drug testing will be beneficial for your company, you need to ensure that they are conducted with completely fairness and aimed at helping those who do have a problem with drug use.
By Harry Price
Harry Price is a talented young man.  He plays football at league level, is a expert cook and is a bass guitarist in a local rock band.