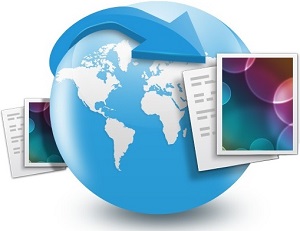 Many people are using online services to make the process of transcribing documents easier. One great way of making full use of internet services is by storing documents such as electronic transcripts online.
By doing so, you will gain numerous benefits ranging from accessibility, to secure storage of sensitive files. In addition, you will have the peace of mind of knowing that your documents are safely stored outside your computer's hard drive.
Below are some of the benefits gained from storing transcripts online.
Accessibility
One of the benefits of storing transcripts online is the ability to access them anywhere and at any time that is convenient for you. This is probably one of the best benefits because you can prevent a variety of scenarios from going completely wrong.
For instance, an individual may be required to present a transcript to a lecturer, during a court case, or a crucial business meeting only to realize that the transcript is stored in a flash drive, which was accidentally left at home. Without the flash drive, a case may be lost, an exam failed, and a potentially lucrative business deal missed.
However, by storing the transcripts online, you will be able to access them whenever you need to and thus prevent a disastrous situation. Aside from enabling easy accessibility of transcripts, online storage also allows for the sharing of transcripts among individuals thus allowing for greater collaboration.
Data Security
Despite the looming threat of cybercrime, it is safer to store transcripts online than in a physical location. Certified cloud storage providers enable users to secure their data by setting up passwords to control who can access private information. In addition, secure online storage eliminates the need of relying on stacks of paper transcripts or electronic transcripts stored in CDs or memory flash drives. This significantly reduces the number of physical transcripts lying around thereby eliminating chances of the documents being sabotaged.
Cost Effective
Storing transcripts online is a cost effective practice, which cuts down on expenditure in a variety of ways. For starters, it prevents the need of having an in-house server that can be quite costly to maintain. It also eliminates the need of investing in backup storage equipment such as external hard drives, CDs, and tapes.
Backup
Storing transcripts online serves as a great backup measure. In the unfortunate event of a fire in the location where your important paper transcripts are stored, the files may still be accessed through your cloud network. Also, in the case of viruses, server crashes, and server issues, accessing your transcripts will not be an issue. Backed up transcripts stored online are safe and can be accessed and used while issues with your computer are being fixed.
In a world where law firms, medical facilities, businesses, and education institutions are constantly worrying about data access, security, and loss, storing important transcript files online is the best possible solution. It allows you to securely store documents, back up vital files, and access your transcripts from virtually anywhere.
Alexina Carr has been working in the transcription industry for many years. During her spare time, she loves writing articles covering a wide range of transcription topics. Click here to get in touch with a professional that can offer you top class transcription services.