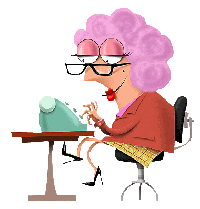 Audio typing services are widely used by professionals working in the legal, medical, and business industries. These services are highly important because they help to provide written backups for important audio files. However, poor quality audio is a problem that plagues the audio typing industry. What is even worse is that poor audio files make transcription a difficult task.
The good news is that audio typists can use a variety of software solutions to help improve audio quality and make listening to recordings a breeze. These software solutions are mainly used to transcribe poor-quality dictations whose content is essential.
The different available audio typing software can be used in the following ways.
Clear Background Noise
There are some recordings where the voices of the people speaking are clear but are being drowned by background noises. In such cases, background reduction software can be very useful.  This software can be able to clean out any type of background noise including rustling of papers, hissing, voices, and buzzing. Background reduction software solutions allow audio typists full control over an entire recording by allowing them to select and clear the specific part of the dictation that is causing issues.
Remove Echoes
Echoes in a recording make it difficult for an audio typist to hear what is being said regardless of whether the speakers are audible or not. To deal with this problem, audio typists normally use echo cancellation software. Generally, there are two types of echo, each requiring a different type of software to clear it out. These echoes include:
Acoustic Echo: Acoustic echo cancellation software works by reducing the muffling of the speakers voices, which is caused by sound waves bouncing off walls and buildings. This software blocks out the echo signal and makes the recording more audible.
Hybrid Echo: Hybrid echoes are generated by the feedback of electrical energy normally formed in cases such as computer-based dictations and telephone conversations. Hybrid echo cancellation software clears out this type of echo by balancing out the feedback loop. The balancing of the feedback loop results in fixing the imbalanced part of the signal that comes out as an echo thus eliminating the hybrid echo.
Alter The Volume
In dictations where a speaker is using an extremely low tone, the best option would be to use software that can turn up the volume of the recording.  Volume alteration software is ideal in situations where more power is needed than the mains control of the recorder used to capture the audio can give. The software can boost the volume by up to 10%. Alternatively, voice alteration software can be used to alter two frequencies within the audio. This can really help a speaker's voice stand out and become more audible.
In conclusion, poor quality audio can be converted into text by an expert and experienced audio typist. With the right software solutions, an adept transcriber can work with any audio file, whether it is noisy, muffled, has simultaneous overlapping conversations, or multiple speakers.
Andrew Aiken is a UK based reporter that relies on audio typing service providers to create transcripts for his interviews. When he is not reporting news, Andrew loves to write about the latest technology trends affecting the transcription industry.