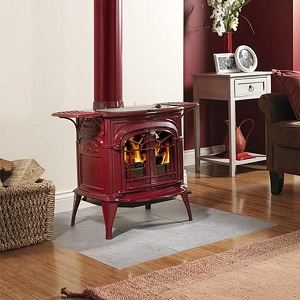 The benefits of using a multi-fuel or wood burning stove are irrefutable. You get to save on heating expenses, spend little money on fuel, and create a warm cozy heat in your home without polluting the environment. But, before you decide to heat up the next winter, experts advise you to ensure that your stove is ready to be used safely.
If the stove is of good quality and is properly installed and maintained, you are less likely to suffer from stove-related injuries or burn down your home.
Below are tips to help you ensure that your stove is safe for burning.
Ensure Proper Installation
During installation, all stoves require specific minimum distances between the front, back, sides, top, and bottom, of the stove and all combustible materials. These specifications must be met because insufficient installations can cause the heat produced by the stove to penetrate to the combustible materials and cause serious fires. It is advisable to hire an installation expert to set up the stove for you. This is because all installation experts are aware of the specific requirements of any type of wood burning and multi-fuel stove. However, if you opt for the do-it-yourself approach, make sure that you refer to the stove's manual to avoid making installation errors.
Use Good Quality Chimney
The chimney of your stove must be of good quality. Never under any circumstance, use an unlined, single brick chimney for your stove. Such chimneys are prone to accelerated deterioration, which may allow the development of potentially disastrous situations. Aside from ensuring that your chimney is of good quality, practice the following tips:
Avoid a smoke out: A smoke out is a situation where smoke from the stove comes back into the house instead of leaving through the chimney. This can be avoided by pre-heating the flue for a few minutes the first time you use your stove.
Prevent clogging: Clogging of the chimney leads to rapid deterioration thus rendering your stove unsafe to use. Clogging can be prevented by using the correct fuel and avoiding burning paper in the stove.
Protect and detect: Invest in smoke and carbon monoxide detectors and test them monthly to ensure they are in perfect working condition. Also, ensure that they are fully charged before lighting your stove.
Venting The Stove
Every stove has a venting system that consists of a heavy pipe, which connects the stove to the chimney. Research shows that 90% of all stove-related fires originate within the venting system. Therefore, proper venting of the stove is the most important part of the heating system.
The vent of your stove must be as short as possible and have good quality screws fastening the different sections together. Where possible, the stovepipe must go directly into a chimney, however if it needs to pass through an exterior wall to reach the chimney, ensure a safe distance between the pipe and the combustibles of the stove.
Safety should be your main concern as you go about heating your home with your wood burning or multi-fuel stove. By following the above recommendations, you will be able to heat your home safely and efficiently.
Neil Grier writes for http://www.pgfireplaces.co.uk/, a company that specializes in the supply and installation of wood burning and multi-fuel stoves. This company is famous for offering customized services and practical advice on stove maintenance.