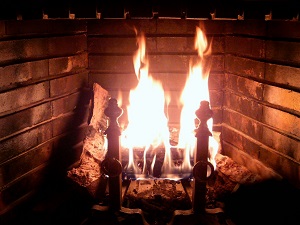 Forget piling on your nana's knitted jumpers, these handy tips are much savvier when it comes to saving energy this winter.
Switch supplier now
According to uSwitch.com, now is the time to switch electricity and gas supplier as 16 popular fixed-price tariffs come to an end this week.
When your fixed tariff ends, your supplier may automatically move you on to a more expensive roll-over tariff. This could result in an average rise of £116 a year, says Tom Lyon, energy expert at uSwitch.com.
"Some people could pay as much as £193 more. So now is the perfect time to switch and save money before the cold weather starts to bite," he advises.
With 8 out of 10 of the cheapest utility tariffs being offered by newer, smaller suppliers, many consumers are switching away from the energy giants. The UK's 'big six' energy suppliers – British Gas, npower, SSE, Scottish Power, E.ON and EDF – now have a 92.4% share of the market – a decrease from 99.8% five years ago.
Recent figures from Cornwall Energy show that 3.8m households now have accounts with small, challenger suppliers. These companies have increased their share from 0.2% to 7.6% in the space of 5 years.
Britain's largest independent energy company, First Utility, recently announced it had reached the milestone of 1m customer accounts and now has a 2% share of the residential energy market. Utility Warehouse follows closely behind, with some 835,000 accounts.
Companies like First Utility are giving the 'Big Six' a run for their money by offering some of the cheapest deals on the market, with many tariffs now less than £1000 per year.
Insulate your home
You could save up to £250 a year on your heating bills by getting your loft insulated. Installation costs around £300 for a typical three-bedroom, semi-detached house with central heating. It works for 40 years and pays for itself over and over again through savings on your utility bills.
Cavity wall insulation is the second most effective insulation method (after loft insulation). It costs between £146 and £870, depending on the size of your home, and pays for itself in under four years through home heating savings.
DIY draught-excluding measures such as blocking disused chimneys, sealing around windows and filling cracks and holes in walls can also save around £30 a year.
Maintenance
One in 10 homes is in need of major improvement and half require minor work to fully prepare them for a harsh winter, according to research by Halifax Home Insurance.
As the colder weather begins to draw you indoors, it's important not to neglect the outside of your property. Clear your home's guttering so it operates more efficiently during storms and fix loose roof tiles. Remember to insulate exposed water pipes, which could freeze and crack in cold weather.
In the home, consider getting your boiler serviced and see if it's time you got yours replaced.
Set a timer to make your heating come on and turn off at certain points during the day. If you're going away, a timer also comes in handy for keeping your heating on low to prevent pipes bursting.
"We have found that more than a quarter of people are unaware of what is and isn't covered by their home insurance policy," says Martyn Foulds, senior claims manager at Halifax Home Insurance.
"By failing to properly maintain a property, home owners risk invalidating their insurance, potentially running up hefty bills if something goes wrong as a result of neglect."
To save money on prepping your home for winter, remember to check if you're eligible for the Government's Warm Home Discount scheme, available to low income and vulnerable households.
Sam Travers is an eco warrior of sorts. He works for a green charity and regularly blogs about the state of the energy sector as well as ways to make the world a better place.