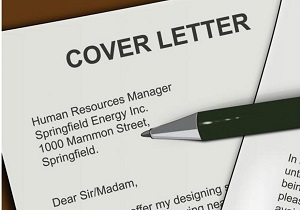 It is surprising that many job applicants pay little attention to cover letters. Other candidates make the mistake of only submitting their CVs. Without a covering letter, an employer will not know the role you are interested in if there are many vacancies for various potions. What's more, the chance of explaining why you would be the best fit for the job flies out the window. It therefore makes sense to include this document in any job application.
Most employers/recruiters read the cover letter first while some will go straight to the CV. In essence, the role of your cover letter is to entice a prospective employer to read your CV. So, how exactly can you write a winning cover letter that gets your application noticed? Here are a few tips that should come in handy.
Make it Brief and Relevant
A good cover letter should be brief and to the point. The document should not be more than one page long. You should simply write a brief letter that piques the recruiter's interest and makes him or her want to read more about your qualifications. Of course, the letter should be relevant to the position at hand. Always read the job description before crafting the cover letter. This will allow you to cite qualifications that the employer is looking for.
Sell Your Qualifications
Remember that the cover letter is your best opportunity to tell recruiters why they should consider hiring you. The best way to do this is by selling your qualifications. Explain in 3 to 4 lines what qualifications make you a competitive candidate for the job. You can highlight accomplishments you have achieved or skills you have acquired in your work history that the employer is seeking.
Be specific about your skills and qualifications. In addition, you should back up your claims about skills and experience by listing them in the CV.
Customize the Cover Letter
The requirements that employers specify in job descriptions can vary even for similar positions. For a particular employer, experience may not be a key factor while for some companies this might be of utmost importance. It is therefore important to customize cover letters according to each job description. Sending a general cover letter template for every job that you apply for is not a good practice. Doing so only increases the chances of failing to cover all the key points included in a particular job description.
Ensure the Letter is Presentable
Finally, always make sure that your cover letter is easy to read. Avoid little mistakes like typos and spelling errors by proofreading your letter. If your cover letter does not read well, an employer can have doubts about your abilities when it comes to paying close attention to detail.
By making your cover letter brief and relevant, including your key qualifications, customizing it for the job at hand and avoiding typos, you can increase the odds of getting your CV read. Never assume though that an employer will read your cover letter first. Ensure that your CV is just as good as the covering letter so that you stand a chance to be one of the shortlisted candidates.
This article was written by Maria Stewart, a blogger and career consultant based in the UK. Mariah is an editor and contributing writer for http://www.xpressrecruitment.com/, a website run by professional recruiters in Edinburgh. Visit this site if you are looking for more job search tips.