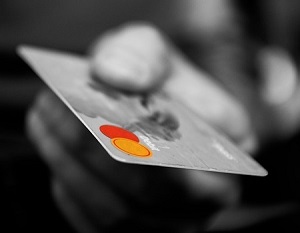 There comes a time when every start up business needs credit, either when you want to expand your business, or when you are trying to build up revenue but are short on extra funds because you need them to run your business's day-to-day operations. Sometimes, even if your second quarter is looking great, that doesn't mean you have enough for payroll that week.
Business credit is hard to get without any history, and even harder if you personally have no credit, or bad credit. But, even if you have an excellent credit rating, this doesn't mean you want to put it on the line for your business, and that's okay too.
Financial institutions and lenders want to be able to assess how reliable your business will be at making payments, and if your business will have the funds to cover credit. If this is going to be a problem, you better start planning ahead because, thankfully, there is a way to overcome this problem.
How to build business credit for your start up
There are two ways you can build your business credit—you can do it yourself, or you can hire a company that specializes in building credit for start up businesses.
Building your business credit for your start up by yourself

If you want to build your credit yourself, use the following steps, but keep in mind it is a slow process and some steps are tricky.
•    Apply for a DUNS number (but be aware this can be complicated)
•    Open up tradeline business accounts with office supply stores in your business name.
•    After you've established some credit with your tradeline accounts, apply for a small business credit card.
•    Pay the balance off as soon as you get the bill.
•    Apply for a small business loan with your bank about 6 to 8 months after you've been paying your tradeline accounts on time.
•    Always pay close attention to your Paydex score.
If you're going to do it yourself, be aware that you can get red flagged if you apply for a credit at the wrong time, or too often.

How to build business credit for your start up with a professional service
As mentioned earlier, you can hire a company specializing in building credit for start up businesses.
To begin, business credit services will do a compliance check to analyze your business's basic credit measures. Then they will get you a DUNS number (this can be difficult, but they know how to do it right because they have experience completing thousands of them).
As was mentioned earlier, you can get red flagged if you don't know when to apply for credit. Business credit services know the right credit applications to fill out, and when they should be completed, starting with merchant accounts before expanding.
They will coach you along the way to play and win the credit game by connecting you to credit bureaus that impact your business credit directly, which means you'll start getting pre-approved credit offers.
There are a lot of applications that have to be completed, but they're all important to the process. The advanced apps lay the foundation for you to get business credit from major banks, and eventually you'll be approved for revolving accounts and retail credit cards.
Finally, once all the steps are complete and all the applications are filled out, you will have business credit for your start up—along with a substantial reported history, entitling your company to get its first short-term credit loan.
With a professional service, you can get a guarantee that your start up business can get credit up to a certain amount within a specific set of time. However, it's important to note that they are not magicians; they are just experts at knowing what and when to submit specific documentation.
Professional services cannot build business credit for your start up if

•    You don't complete every application they give you or follow all of the instructions,
•    You have bad past business credit under your business name,
•    Your projected annual revenue is below $40,000,
•    You don't get a valid LLC or corporation, or if
•    You have outstanding fees, or if your business paperwork is not filed with the state and shows as "invalid" or "not in good standing."
If you have a start up and want to know how to build business credit, consider consulting with a professional financial service today.
George Clooney is a Loan Consultant, provides support for businesses all across the US particularly with obtaining credit cards for business.