Decks are great. Every spring or summer, you get to enjoy your time with friends and family, and relax in your comfortable Nick Scali lounge set. But you have to be aware that preservation of your decks beauty is the key to both your outdoor comfort, and time and cost efficiency.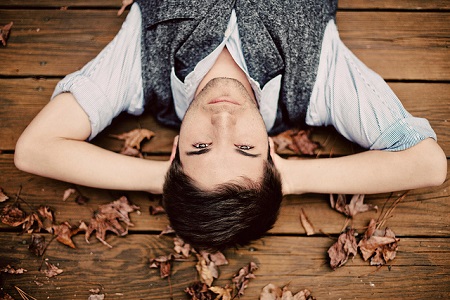 Take for instance a stained deck. As durable as wood may sound, it is not immortal. The elements can give it quite a beating, and before you know it, you are knee-deep in maintenance and repair costs.
Tips and Ideas
So what would be the solution? It is Prevention. Knowing the steps that will decrease the wear and tear on your deck is important, as well as knowing the signals of when your deck will probably need extra care and repair. You will be able to enjoy the benefits of your deck for a long time when you keep these useful tips in mind.
A deck that is stained does require annual maintenance, and a stained deck does need a little bit more attention and care than most other exterior projects, simply because of the angle in which it faces the sun. The sun causes the deck to take a beating.
Maintenance
So every year, you should take a careful look at your deck. What you are looking for are areas where there is peeling from knots, or cracks that are in the boards. Also, you should look for mould and mildew that might have built-up.
It is a good practice every year when spring comes, and you begin to use your deck to do this inspection. Generally, just a light cleaning using a cleaning solution and a light hose with water is required. This will easily prepare, protect and clean things up for you.
There are a few other tips you should keep in mind.
Planters that are sometimes placed on a deck, usually cause moisture to build-up underneath them. This moisture can actually attack the wood. So it is a good practice to occasionally move the planters around to different locations. In the winter, consider putting the plants in a different location, than they would be during the summer. This will help protect your deck.
More Tips
Next, you should look for areas that might have excessive wear. Stair treads will often wear out quicker than the rest of the deck. For this reason, you may need to put a refresher coat of stain on the steps, even though the rest of the deck still looks pretty good, and might even last another season. There are many useful tips you can check out online like checking out Nick Scali furniture to know how to create an outdoor atmosphere that works with your local weather and choice of decking.
So remember, every spring, take a look at your deck and make sure that everything is okay. If repairs are need to be done, it is much easier to do them right away, rather than putting them off for later, because if you wait, you might have to strip and re-stain your whole deck.
Jade Howell, a professional interior designer and writer, shares the best tips when it comes to home furniture. She has several interesting suggestions when decorating indoor spaces at home.