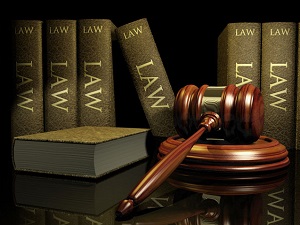 While there is a need for anyone facing charges to receive proper legal support, there is often a need for a specialist level of criminal defence. There are many different strands of criminal defence categories and finding the right support is crucial.
One of the areas where there is a need for a highly professional level of assistance comes with professional crimes, with police officers being a huge example. While police officers are expected to enforce the law, there may be times when they actually break the law themselves and this is where there is a need for specialist legal representation.
A police sergeant operating in Camden in the North of London used the databases of the force to check on personal details of two partners of his. The officer admitted that he had used the computers to check up on two women. He is also reported to have uncovered information about two males who believed were supplying drugs in the local area, and to his partner's son. The legal representative supporting the officer ensured that he managed to avoid a custodial sentence but the officer was provided with a 12 month community order.
While the case was on going, the officer was suspended from the Met Police and now that the hearing, held at the Magistrates Court in Westminster has been concluded, the officer will now face a misconduct board with his employers. The officer has been sentenced to working 100 hours in the community, but he could also:
Lose his job
Lose access to some/all of his pension
Be prevented from finding new employment of a certain level
Not to mention the social stigma and possible loss of friends from the force
It transpired that the officer used the police database to check for details about the girlfriend he had recently split up from. The pair has been dating for 11 years, eventually breaking up in 2012. It then turned out that in April 2013, after he had been seeing a new partner, he checked on her details as well. In defence, the solicitor stated that the officer had a number of concerns about both women and then curiosity got the better of him, which led to him checking their details. This is clearly something that is not allowed and it is not as if the officer would have been ignorant of these details or facts.
Police officers know that personal use of databases is not allowed
The officer also used the police database in June of 2013 to check the details of two men who he believed were drug dealers and then he checked details of a former partner relating to a domestic abuse issue. The fact that the officer had reason to believe that crimes had been committed meant that there may have been scope for investigation, but there is a need to follow procedures and go through the correct channels for these matters.
The police officer would have known to bring his concerns to a supervising officer who would have instructed the best way to take things forward. This style of offence, where there is a temptation to commit a crime, is one that is carried out across the UK but it shows that not even police officers, the people expected to uphold the law, are above temptation at times.
This was the point that the judge drove home during the summation of the case. There is a need for police officers to be above the law and not only has the accused probably ruined his own career, he may well have tarnished the role played by others around him. Every story that comes out about police officers thinking they are above the law will be badly received in public, which could cause problems.
However, while the officer was clearly in the wrong and he may be punished even more severely for his actions; there is still a need for proper legal representation in this style of case. Given the severity of the cases, it is understandable that you would want to be represented by professionals that can offer reliable support and who are experienced in this field. The right criminal defence lawyer provides reliable support in the lead up to a court case, but they can also help to minimise the eventual findings of a case.
Andrew Reilly is a freelance writer with a focus on news stories and consumer interest articles. He has been writing professionally for 8 years but has been writing for as long as he can care to remember. When Andrew isn't sat behind a laptop or researching a story, he will be found watching a gig or a game of football.