First of all, it is important to properly plan and prepare your Christmas shopping and this means being ready in advance. If you are looking to make a big impression or you are likely to buy something that is in great demand or needs time to be prepared, the earlier you get ready, the better it will be. If you are the sort of person that likes to wait until Christmas Eve or you need inspiration to hit you before you buy presents, you will know how stressful it can be.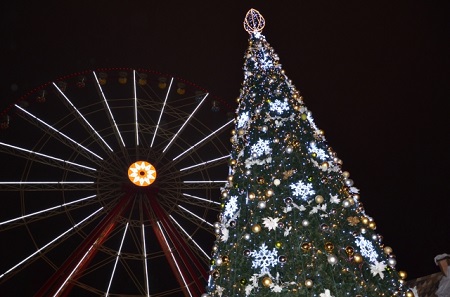 You may actually think that this is all part and parcel of the Christmas present buying experience but it doesn't have to be the case. A little bit of organisation and pre-planning will go a very long way in ensuring that you are actually well prepared in time for Christmas without any of the fuss or hassle.
As a brief overview, this should be more than enough to ensure you have a chance of making the most of your Christmas preparations.
Start early
Think about your budget
Make lists
Cross off the list as you go along
Buy some extras
Double-check
Starting early is crucial and of course, how early you need to start is likely going to depend on how many people you need to buy for. If you have a big family, you will find that starting as early as possible makes sense. This doesn't necessarily mean heading to the shops in September or October to snap up presents, but it does mean giving some thought to all of the people that you need to buy presents for and what sort of gifts they would like to receive.
You also need to make sure that you think about your budget. In an ideal world, we would all love to shower our loved ones with a great array of gifts but in reality, there is a need to know how much money you can afford to spare and how to maximise the money that you spend. There is a lot to be said for being more personal and adding special touches, perhaps making some gifts or some elements of the gifts, for the people that you love. This can help you to spread your money around further but it will also ensure that you give gifts that people love.
Once you know how much money you have to spend, you can start to allocate it to people. There will be some timeless presents that you can buy early, getting them over and done with and ensuring that you have something in place. Every time that you make a purchase, you should cross that person's name and gift off of your list. You get a great sense of satisfaction when you know that a task has been completed and it will also ensure that you don't buy too many presents for one person or buy a duplicate present.
It may also be that buying early will help you to save money as some stores maintain high prices when they know that there is a level of demand for their products. Getting in early may see you make better use of your budget, so this is definitely a great reason to plan ahead.
You also need to make sure that you plan ahead if you are looking to add a personalised touch in the products that you buy. There is an increasing number of options to choose from when it comes to providing your loved ones with something that they'll remember for a very long time.
You may want to give someone you care for a monogrammed or personalised gift, and what could be better than giving a child a personalised letter from Santa. It can be all too easy to forget or overlook the magic of Christmas, which is why thinking about buying presents for kids can help to rekindle the affair with this time of year.
If you are keen to make the most of Christmas and you want to make sure that you are taking care of everyone you care for, make sure to think about what they enjoy. Asking these questions is a sure fire way of making sure you get the perfect present for the people you love:
Do they have any hobbies or interests?
Have they expressed any desires or ambitions in life?
Are they part of a couple where a gift can be combined?
Do they need something practical or frivolous?
Christmas shopping doesn't have to be a hassle, so make sure that you are prepared and ready for everything this Christmas.
Andrew Reilly is a freelance writer with a focus on news stories and consumer interest articles. He has been writing professionally for 8 years but has been writing for as long as he can care to remember. When Andrew isn't sat behind a laptop or researching a story, he will be found watching a gig or a game of football.