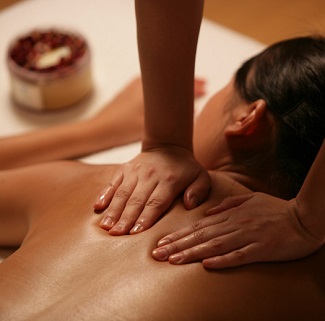 Massage techniques can have then most profound positive effects on the body. People over the years have taken advantage and enjoyed the healing and relaxing properties that having a massage have to offer. The basic premise exists in all types of massage therapies, that it is a skilled manipulation of the muscles and tissues to enhance relaxing while reducing bodily tension. Taking it on massage therapy as a career can be a very lucrative and rewarding experience.
For those who wish to pursue such a career, here we have compiled some factors you will need to think about;
– Choosing a discipline
You will need to decide what type of therapist you want to be. If treating pains, strains and sports injuries something you are interested in, then becoming a sports massage therapist will be ideal. You will learn how to execute a deep tissue massage that will help focus on sporting and repetitive problems.
However, if you prefer to centre on promoting a sense of wellbeing while relieving stress through a range of beneficial techniques, then you may want to consider taking the holistic route. Other areas of massage that you could look into include Indian head massage and baby massage. Choosing a discipline will help you decide the right course you need to take.
– Qualifications
With any profession, you will need to meet the qualification requirements to prove that you have been efficiently trained and can provide an effective and safe service. Research the type of qualification you will need for your chosen discipline. The Council for Soft Tissue Therapies suggest you take a course that lasts for 6-12 months, full time.
Exam bodies such as Vocation Training Charitable Trust (VTCT) offer qualifications. You should take a course that is recognised by either, or both these bodies. Some courses require that you have a basic set of GCSEs under your belt, mainly in Science or Biology. Different therapies require a basic understanding of physiology for you to give an effective service.
– Create a network
Once you have the qualification and you feel you have enough training to go out into the world, establish yourself in the massage community. Not only will it provide you with business advice, but you will be kept up to take with all the latest massage techniques. Promote your service through your local GP and NHS organisations. This will create contacts and they can refer patients to you for such ailments as back pain.
– Working hours
As most therapists are self employed, this means that you can choose your own working hours. You can set up working from home, or perform the massage on the client in their own home. Alternatively, you can provide the service from an alternative therapy room at your local GP's or hospital. Being a message therapist can be a truly rewarding career. Not only will you learn new skills from other therapists , but you can cater the service to your client's needs. You will be providing relaxing and pain relieving massages that will contribute to and to anyone's sense of well-being.
By Harry Price
Harry Price enjoys a busy life – he combines fulltime writing with an active social life and 3 dogs for company.