If you dream of wielding an all-powerful vacuum cleaner at unsuspecting dust balls, you have just a few days left to bag one. Consumers are being urged to buy strong-suction vacuum cleaners while they can, following news that the most powerful models will be taken off the market in the interests of energy efficiency.
The EU energy ruling to be introduced on September 1 means manufacturers can no longer manufacture or import hoovers with motors exceeding 1600 watts. The wattage will be further decreased to 900 watts by 2017.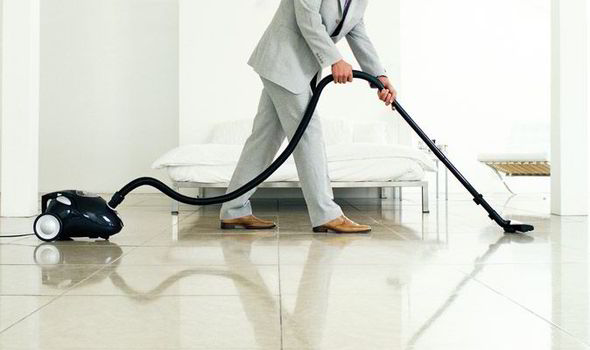 British attachment to wall-to-wall carpets and pets has seen an extended attachment to vacuum cleaners themselves. An integral part of modern Britain, the powerful vacuum could soon be stockpiled like limited-edition chocolate bars, or Vanilla Coke. How long before we're back to using the Sweeper, with its cylindrical hairbrush pivoted inside a tin box?
The European Commission states "The whole point of the regulations is to go away from the idea that high power means better performance – which is not necessarily the case."   
Current vacuum cleaners average 1800-watt motors, with Which? Stating five of their Best Buy models have motors exceeding 1600 watts. The group's annual review rates vacuum cleaners by performance and price – and next year's line-up will undoubtedly be very different.
"If you're in the market for a powerful vacuum, you should act quickly, before all of the models currently available sell out," the consumer group advised.
Which? claims householders will use the less powerful models for longer to achieve the same level of cleanliness offered by more powerful models in less time. The less-committed of us are more likely to leave rooms in a semi-dirty state – a threat which has sparked a flurry amongst exasperated allergy sufferers.
Energy efficiency labels commonly seen on white goods and kitchen appliances will be introduced for the first time – with hoovers being rated from A-G for energy use, cleaning performance and dust emissions. A minimum performance level has to be ticked off in order for a model to enter the EU market.
However, the labels will be created by the manufacturers and will be self-regulated. Which? raised concerns about whether the ratings will be tested at all by an independent third party.
Dyson was among vacuum manufacturers protesting against the ban – despite none of its motors exceeding 1,400 watts. It believes the new eco-labels do not consider technology, such as its patented bag-less cleaners, because the waste savings are not measured by the new system.
Scandalously, Hoover caught wind of the measure and has been sneakily replacing its models with less powerful versions since July.
Some commentators have underlined the irony in the measure, arguing the restrictions will make little difference in the global fight against climate change. Arguably more urgent climate change issues – such as motor pollution, alternative fuels and making small, effective changes in the home should take priority.
With incandescent light bulbs and now vacuums given the chop, the question begs to be answered: what's next?
Debbie Faulkner is an energy blogger who champions green energy and campaigns against the monopolisation of the 'big six' energy companies.