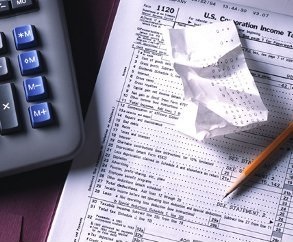 It needs to be said first that there is no (legal) way to magically escape from paying taxes, thus it should be understood that something will usually need to be paid to the IRS. However, few people in the United States realize that they are missing out on major tax write-offs each and every year.
The tax system and the information about it are, of course, confusing, thus it wouldn't hurt to remind ourselves about a dozen areas where tax write-offs and credits that may be applicable to your particular case. The information below is general in nature and you should always consult with the appropriate IRS manuals and other documentation for more updated and official answers.
Children
Did you welcome a new addition into your family last year? Get a tax deduction. Does your income fall below a certain threshold? Enjoy two more tax credits, courtesy of the IRS. Had to register your kid in a daycare facility so you can work? There are deductions in store for you as well. Research these and other options with the help of your accountant if the official explanations are too difficult to plough through.
Other dependants
Your children aren't the only type of dependants you can have. Parents, grandparents, aunts and uncles, nieces and nephews can all fall into this category too, even if they don't physically live with you. The major criteria to meet are that this person doesn't have their own income in excess of 3,900 dollars and that you take care of them at least half of the time. Being there for others does get rewarded by the tax people.
Education
If you, your spouse, or a dependent had paid tuition and acquired textbooks last year, you may be able to get a tax credit for these spent resources. Interest paid on student loans, as well as returning to school after a break and other parameters may make you eligible for additional credits and deductions, including those through the American Opportunity tax credit and the Lifetime Learning credit.
Job Hunt
If you are done with your education and are looking for work, the expenses you accumulate for your job hunt (such as printing costs, travel expenses and others) may also qualify for generous tax deductions. There are a number of provisos and regulations, such as those disallowing such credits for first-time job seekers, and you should consult with official IRS documentation for details.
Moving for your Job
Moving for a new job at least 50 miles away from your previous home or 50 miles further than your previous work can open up a few tax credits as well. The government demonstrates that it wants you to find employment, thus you should not be punished for having moved to a new location for your new job.
Self-employment
If, instead of trying to find a position with a company or organization, you set up a new company by yourself, this is both commendable and eligible for a few tax deductions and credits. Home office expenses, conference attendance, membership in associations, transportation expenses, insurance, buying equipment and office supplies to keep your momentum going – all of this comes into play here.
Home ownership
In addition to the mortgage interest deductions, there are also tax credits to be found in property taxes, premiums paid on the mortgage, and home improvements made for medical reasons. Talk to your accountant today to catch these opportunities.
Energy efficiency
Making your home more planet-friendly and sustainable also qualifies for tax credits from the IRS. Energy efficiency, reduction of the carbon footprint and other features all come into play and may save you thousands of dollars in the end.
Health costs
Did you spend ten percent or more of your gross income on medical and dental procedures? You may be able to receive a generous tax deduction for doctors' visits, various treatments and prescription medication, among others. Look into it.
Charitable donations
Americans donate hundreds of thousands of dollars to charities every year. These donations should be tracked and reported to the IRS for tax write-offs that may surprise you. This also applies to any donations made via your cell phone or clothing and item drop-offs for charitable organizations.
Volunteering for such organizations may also be considered in the part of travel expenses required.
These and many other tax write-offs are important to keep in mind when you fill out your taxes this and next year. We all know we should pay taxes, but no one ever said you should be overpaying.
This article was written by Phyllis Stent, who believes that business tax accountants can save you a lot of money.