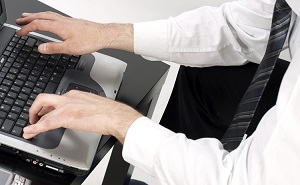 A job in IT may conjure up images of socially inept office workers with unrewarding careers, but that couldn't be further from the truth. In fact, there are many varied career avenues within IT, with each being very different from the last. So if you're thinking about making your money in the world of computers, read on.
Data Analyst
This is a highly trained professional who analyses data so that a company can use it to perfect every aspect of their business. This includes marketing, insurance and business practices, so a data analyst who can correctly use mathematical equations to establish if a company's actions are financially viable or not is invaluable. Perfect for those with logical, mathematically inclined minds, a career in data analysis requires a keen eye and an excellent knowledge of their specific field of work, e.g. data analysis in politics.
Computer Programmer
Computer programmers are involved in the creating of step by step instructions that then direct computers to process information. If you think about it, they are the lifeblood of the IT world, as without them, computers simply wouldn't work. You'll need to be good at multi-tasking and organised thinking in this line of work, as you will often be working on more than one project at once.
Games Developer
Games developers are creative visionaries who design and create the computer and console games that we all love. Programming, design, art and sound are just some of the areas a games developer could expect to work in. Needing an in-depth knowledge of computers as well as a flair for art and design, this is a profession where logic and imagination come together. So if you are a computer game addict, why not turn your passion into a career?
Technology Consultant
Technology consultants are IT experts who are hired by companies to give their advice and expertise. They travel the country and even the world, working with big clients to get the best out of their IT resources or help to develop exciting new projects. Perfect for the individual who has a way with words as well as computers, this is a job where communication skills are as essential as computer ones.
Mobile Technology Expert
A mobile technology expert is a relatively new addition to the IT workforce, but they are increasing in number by the day. Companies are desperate for individuals who are knowledgeable about mobile devices and their impact on business, so some in-depth knowledge about mobile platforms and how they operate is essential. Mobile tech experts evaluate how a mobile platform can be of use to a company, and help them to work on projects involving them. Who said that spending too much time on your phone was a bad thing?
The time is right
There couldn't be a better time to get into an IT career than right now. Google has recently announced that it intends to fund coding lessons for women and minorities, hoping to diversify a male dominated field of work. IT graduates are in high demand as big companies pour more money into their technology departments, and pay is promising, with many jobs starting at over £20,000. So if you fancy yourself as a bit of a computer expert, put that knowledge to good use.
Alex Viall is the Director of an IT Support company, Mustard IT. Alex feels it is the best decision he ever made to pursue a career in IT and he has enjoyed every moment of his career so far.