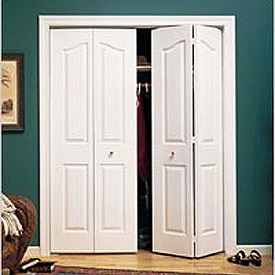 Bi Folding doors are becoming an excellent and luxurious alternative to traditional patio doors. They can let in more light and wherever in your house, give more access as well as looking incredibly stylish.
Bi fold doors include panels that connect together in a train and are usually designed to come in pairs.
The panels back onto one another and configurations include two doors folding to one side or four doors that can split into two folding to each side. Interior doors are ideal for connecting two rooms together, while exterior can be beneficial in the summer months to allow ventilation.
With proper maintenance and care, bi folding doors can be an excellent investment. If professionally installed, you may not have any problems with operating. If problems do occur, it is advised to contact a professional who can provide expert repair work for the doors. You can maintain the doors yourself and there are some tips to ensure your bi fold doors will last.
Cleaning
– When cleaning, make sure you use warm water and a mild detergent. Using abrasive cleaners may damage the glass or the framework. Avoid using power washers as this can damage the seals. If your glass has grubby marks, use a squeegee as an alternative to scouring pads. Squeegees are a lot kinder to the glass and you will prevent scratches. Another suggestion would be to use a cloth.
– After cleaning the glass and the mechanics, re-lubricate any moving parts. This will prevent them from getting damaged. It is also advised to use Teflon rather than WD40, as this can make the rollers sticky and can collect dust.
– If the doors are wobbly or loose, this can be a result of a loose hinge. Carefully tighten the screws and ensure the other hinges are securely attached.
General Maintenance
– Watch the panes when operating the doors. Should the lean or twist, make sure there are no dents in the runners. You can fix any dents by carefully bending the metal in the opposite direction with a blunt object, but be careful not to damage the frame. If the doors become stuck in the runner, use a vacuum cleaner to clear any debris that might prevent the doors from moving.
– Do not force the doors to move. If the door is stuck and you apply force, it may damage the doors.
Other tips for bi fold doors include inspecting the doors from top to bottom and ensuring the rollers do not show any signs of wear and tear. These parts can be easily replaced if they are damaged.
Regular cleaning and checking should be done once every six months. This is important especially during the winter where the cold weather can damage the mechanical parts of the door.
If in any doubt about maintaining a damaged door, contact a professional door installation expert who will provide proficient maintenance on the door.
Following these tips will ensure that your bi folding doors will last and can add potential value to any property.  If you'd like to find out more about the benefits and maintenance of bi fold doors, it is advised that you contact a door manufacturer specialist.
By Harry Price
Harry Price is a free-lance writer who enjoys hiking, camping and playing poker with his mates. He has 3 wonderful dogs who run his life.