If you run an office, have a computer lab, or just want to take good care of your PC, understanding how to manage computer cables is essential. Failing to take good care of your cables won't just make your computer less efficient; it will make it dangerous! The following tips will help you to work more efficiently, extend the life of your computer, and protect yourself: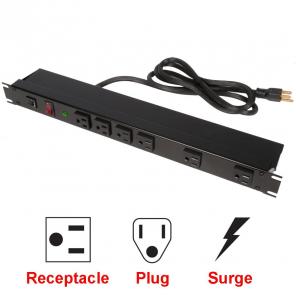 Protecting Against Surges:
Electronic cables are designed to work within a certain voltage range, and under ordinary conditions your power company will supply you electricity within that range.
Certain circumstances, however, can cause the voltage to spike above safe levels. This spike in voltage, known as a surge, can be the result of a number of factors including: mistakes by your power company, lightning, fallen trees, and high winds. Without proper protection, these surges can destroy your computer, damage your electrical wiring and even set fire to your home.
To prepare for this, connect all your cables to surge protectors. A surge protector is a device that absorbs excess current and then gets rid of it, either by dissipating it or by diverting it into the earth. Most cables can be connected to standard surge protectors. For Ethernet surge protection, however, you will need to buy a protector made specifically for Ethernet cables.
Understanding Color Codes:
If your cables aren't wired correctly, you could lose your Internet connection and other valuable computer functions. If you plan to make any modifications to your cables, then it is essential to understand the lan cable color code.
The two most common models for lan cable wiring are the T-568A and the T-568B. Each model uses wires with the following eight different colors: solid blue, blue and white, solid green, green and white, sold orange, orange and white, solid brown and brown and white.
For T-568A cables, the green and white cable is the farthest to the left, followed by solid green, then orange and white, solid blue, blue and white, solid orange, brown and white, and solid brown. For T-568B cables, the wire on the left is orange and white, followed by solid orange, green and white, solid blue, blue and white, solid green, brown and white, and solid brown. Be sure to review this model before you attempt to wire any cables.

Other Tips for taking care of your cables include the following:
Put a label on each cable explaining what the cable does.
Regularly clean your cables. This will prevent them from degrading.
Insulate the cables with foam pipes. This will reduce the damage if someone steps on the cables or drops something on them.
Place any cables that hang under your computer in a wire basket. This will prevent them from getting tangled or stepped on.
Bundle related cables together. This will also prevent tangling, and it will keep them from sprawling all over the place.
Coil each cable around a wrapper when you aren't using it.
Remember that proper cable management is imperative in ensuring surge protection, preventing hazardous falls and is more aesthetically pleasing.
+Katrina  specializes in server products, leading the IT industry for custom racking design at Racksolutions.com.