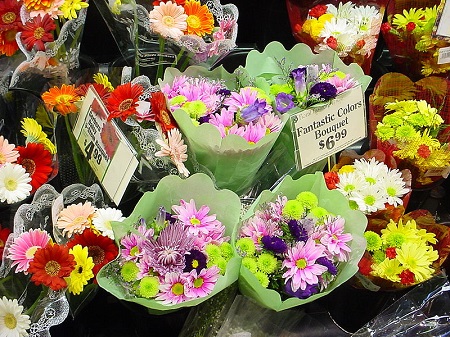 Flowers are the universal sign of love and caring. When you care for someone flowers are definitely an excellent way to express your emotions. They can easily bring a smile on to a sick person's face or they can make it easier for someone you love to accept your apology. Flowers are also traditionally used for birthdays, weddings and funerals.
While prior to the internet age you would have to go out and search for the best flowers and then buy the right ones today all of this can be done from the comfort of your home on any internet enabled computer. That said since there are a growing number of online flower stores you will need to do a bit of research to find which ones are the best and how to choose the perfect flowers for the occasion which are delivered on time.
Start by finding out what flowers are in season
Before you even think about buying flowers online you need to figure out what flowers are in season where you live. The reasoning behind knowing what flowers are in season is that in season flowers are cheaper and most of all fresh since they are not shipped from another part of the word. Many online stores will actually have a list of in season flowers which can be pretty helpful but even then having your own independent list is important to make sure that you're buying them fresh and cheap.
Match the flowers you buy to the person
If the flowers are meant as a gift to the person you love you need to make sure to match the style of the flowers or the flower to the personality and style of the person receiving it. The same goes if you are buying a bouquet, there are many online flower stores that offer custom bouquets which should help you personalize the bouquet to the person's personality and style.
Know the meaning of the flower
The vast majority of flowers have a special meaning and significance which does go a pretty long way to making it more meaningful to the person who receives it. A simple online search should yield the meaning of possibly every flower you can find at most online stores in your city. This should also help you decide which flowers to buy.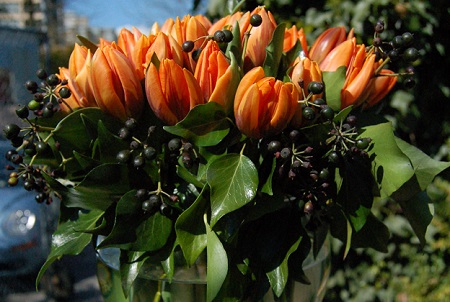 Know when you want the flowers delivered
When buying flowers online make sure that you know in advance exactly when they are delivered. The reason being depending on where the recipient is located the order may take several days to process and then reach the person. Make sure you call up the store to find out how many days it will take for the flowers to reach the recipient and will they still be fresh on arrival?
Use the website's category listings
You need to have an idea of exactly what type of flower delivery service you need. But if you don't have an idea then uses the category listing on the website. Many of these categories are listed by occasions or themes.  These lists can definitely be of big help because they are drafted by professional a florist which guarantees that you will find the right, cost effective flower delivery service as per your needs.
You should also find out how the local florist will deliver these flowers on time i.e. will they use a container or a vase? Most growers will deliver flowers in a box which means they then have to be professionally arranged.
Buy eco friendly
It is important to consider eco friendly flowers. These are flowers that support better and organic farming practices.
Check customer service and terms
You need to make sure that they have good customer service. This will ensure that they will answer any question that you may have and also include information you'll need prior to purchasing any flowers. In addition leading online flower stores like Petite Floral advise that people always read the terms of the company to find out about their refund and return policy prior to buying. Some even have a freshness policy which is important to be familiar with prior to buying.
Citations:
Mark is one of the leading experts on flowers and organic farming. Even though he is a farmer by profession his online store has been selling fresh and vibrant flowers for well over five years now. He also writes extensively about buying flowers and the meaning of different flowers.