The different types of decorating styles are as diverse and numerous as the personalities comprising an entire population. However, just like a person can be classified as an introvert or an extrovert, interior styles can also be identified and classified. Mid-century modern is just one of those decorating styles.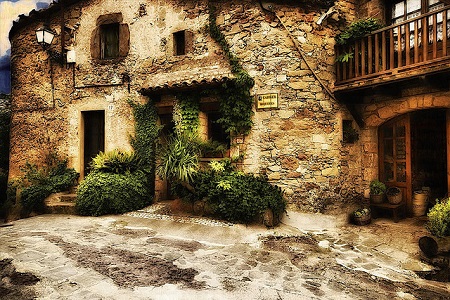 What is the essence of mid-century modern style?
Since the past decade, the mid-century modern style has been popping into house's television screens every now and then. However, the mid-century modern style really became popular with the Mad Men television series. This type of style was the predominant style during the middle of the 20th century, specifically from the 1940s until the 1970s.
This style is known for its use of natural materials and contemporary patterns, as well as its pared down look. Because of this, the look is able to bridge the gap between the natural outdoors and the comfortable and chic indoors. With its ability to reconcile nature with manmade elements, the mid-century modern style is still as refreshing and surprising as it was during the first time it became popular.
Who is this style for?
The mid-century modern style is for individuals who grew up in a home with a conversation pit and yearn for this architectural design. Individuals who grew up watching Pulp Fiction are often the ones who would be nostalgic for this era.
How can you recreate the look?
Bring the indoors in. One very common way to channel mid-century modern is by having an outdoor-indoor living room. This part of the home blends the elements of nature with the indoors wonderfully. Floor-to-ceiling windows give the illusion of being outside when in fact you're warm and cozy inside. Bring in an armchair in your indoor-outdoor space and you can enjoy nature while you lounge in the comforts of your own home.
Accent pieces. It was actually during the mid-century modern period which marked the start of mass produced furniture pieces. For this reason, the mid-century modern style has included very iconic pieces from Marshmallow sofas to Egg or Womb chairs . While the real pieces that were produced during the 40s to the 70s are now rare and expensive, you can still find knock offs of these pieces in Nick Scali which will give you that very mid-century vibe without it costing you a pretty penny.
Understated lines. Mid-century living is all about the understated and simple virtues of nature. This kind style with regards to interior design advocates stripping down the house to its bare essentials which means straight lines and understated simplicity. Intricacies are not welcome in the mid-century modern style.
Neutrals and bright colors. Taking another cue from nature, the mid-century modern style relies on a combination of neutral and bright colors. Just like how fall allows Mother Earth to shed its pastel colors to be replaced by browns and vibrant oranges, this is the same color palette that the design style follows. For as long as you are able to use neutrals for your base, feel free to add bolder colors as accent.
Jade Howell, a professional interior designer and writer, shares the best tips when it comes to home furniture. She has several interesting suggestions when decorating indoor spaces at home.