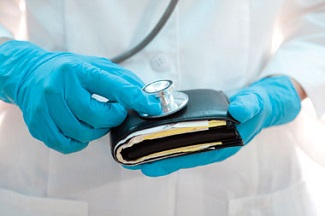 In recent times, finances have been a very tricky thing to keep on top of. Some people are better at it than others. It can be hard to get credit and managing to keep on top of your finances can be a chore in itself. Keeping all your finances in check is an important part of money management and can be less stressful in the long run.
Recognising the warning signs can help take back control of your finances before it becomes unmanageable. If you feel that you can see these warning signs in your finances, then you might need a financial health check.
A financial health check will help you by giving you an overlook of your current financial situation and some services offer guidance as to how to better manage them.
Warning Signs
When checking over your financial situation, it is a good idea to check the warning signs. In that way, it gives you a good idea of the situation. Recognising these signs early enough will help in the long run.
– Not sure how much you owe
One of the key signs is not knowing how much you owe in debt. This means that you are not in control of your finances and you could owe more than you realise. Contact the people you owe debts to and find out how much you owe. Seek out a free debt service who can give you advice on how best to manage your debts.
– Spending more than you earn
Tracking your spending is important. If you are spending more than you're earning, it could put you in the financial negative.
– Borrowing to pay off debts
Like a vicious circle, you are not paying off your debts, just incurring new ones. If you're using a credit card to pay off debts, you are in fact building up more interest, as most credit cards come with around 20% interest. So you double your debt.
 – You are often late on paying your bills
Exceeding the limit on your card, missing payments and bills can incur more charges so you are falling more into debt. Contacting a free debt advice service can help you manage your debts.
– Are you happy?
This may seem like an odd question, but being happy with your finances is important when it comes to financial health. Setting goals when it comes to paying back loans and debt, also knowing the best way to finance what you want out of life.
If you feel that these relate to you, as we've said before, seek out free impartial advice on how to settle your debts. By consulting a financial planner who can help with a debt management plan can help you manage your finances.Its much better to meet these challenges head on. These can be temporary until you feel you can fully and properly cope with your finances. Take control of how and where you spend your money, a financial health check could highlight and suggest where you can save money. For more information, please click here
By Harry Price
Harry Price enjoys playing football for his local team.  He's a great goalie and has a high saving record.