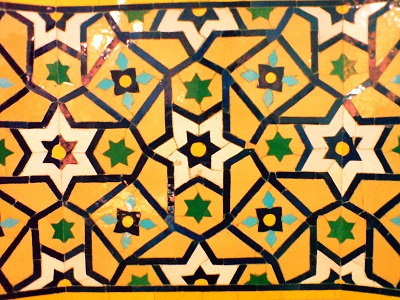 Porcelain tiles have always been a popular choice for kitchens and bathrooms around the world. The reason why porcelain has been so popular is because the material is more porous, denser and even harder than many other tile options. This means that they offer a great deal of water and stain resistance as opposed to traditional ceramic tiles.
In addition, people who live in cold parts of the world will find that porcelain tiles are suitable for in floor heating systems so people will feel toasty in the morning. Unmatched design versatility is yet another plus point of these tiles. Thanks to the latest manufacturing technology porcelain can now mimic a number of natural stones like limestone, granite marble etc.
The latest tiles draw much of their inspiration from exotic locales and that of fashion runways so there is something for everyone. Some of these tiles even invoke the look of fabric and leather prints.
Generally speaking there are two basic types of porcelain tiles:
Thorough bodied – The texture and color runs all the way through tiles like these, which helps to disguise any scratches or chips. These are very strong and durable and have no glaze which can easily wear off. This makes these tiles suitable for walls, floors and even kitchen countertops.
Glazed – This type of porcelain tile is covered in a wear layer of hardened finish which is usually colored. The tile is very dense and strong, yet is available in a number of different designs and colors.
What to consider when buying a porcelain tile
One of the biggest selling points of porcelain tiles is that they are tough enough to withstand heavy foot traffic, and water being splashed on them all day long for years. In addition, porcelain tiles are known to be very easy to clean, all they require is some water and a mop and most stains can be removed. Dust can also be removed using a vacuum or a regular broom. However, its best to avoid using abrasive cleaning tools like steel wool or scoring pads. Also, consider the fact that unglazed porcelain tiles require much more frequent cleaning.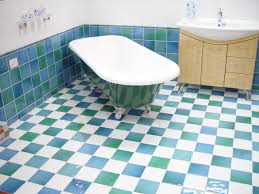 Underlayment
Experts advise that porcelain tiles be installed on subfloors which are smooth, rigid and flat. It can also go on a concrete slab, underlayment grade plywood, cement based backer board and even on existing tile if it is in good condition. That said in a fair number of cases the surface will need a bit of work to ensure that the porcelain tiles are properly installed and remain affixed for years to come.
The bottom line
Porcelain tiles are made from a mix of minerals and fine clays which are then heated at extremely high temperatures in order to harden them and improve their density. This is why they are able to withstand water, staining, odors and bacteria. These tiles are not easily scratched, are fire resistant and come in a number of styles, colors and shapes. People in cold countries need to keep in mind that without radiant heat pipes running under these tiles they will feel cold to their feet, which can make standing for extended periods of time uncomfortable. Plus these tiles can easily crack and their grout will become stained at times which is why maintenance is so important.
The other major drawback of porcelain tiles is that they are expensive. These tiles can cost anywhere from $3 to $10 per square foot, and they are known to be difficult to install. Which is why according to leading online Australian tile seller Tile Market the installation needs to be left up to experienced professionals or people can expect to encounter problems in the near future?
It is also important to keep in mind the fact that there are many defective tiles being sold which are defective in one way or the other. These are imperfections which are difficult to spot unless the person is a tile expert. This is why experts agree that regular people should by their tiles from establish businesses and buy ones which are backed by a guarantee. This saves both time and lots of money.
Tile Market in Facebook
Citations:
Mark is one of the leading experts on all things tile related. He also runs his own online retail store that sells some of the best tiles from around the world. In his opinion porcelain tiles are the best choice for people who want the right combination of beauty and durability. But everyone is welcome to explore other options too.