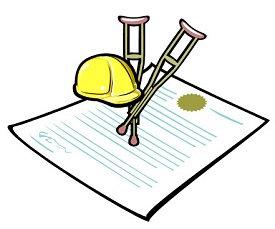 Worker's compensation is a huge topic of discussion throughout the country largely due to extensive claims placed in business over the last couple of years. Each state has different requirements and stipulations to the rules of coverage in a workers' compensation claim. For example, in Florida there are different stipulations than a state like California, which is one of the largest labor union states in America. Generally, states with large union influence tend to benefit from various topics involving labor fairness and well-being.
One of the most widely asked questions from workers is, "Am I covered and what do I have to do in order to ensure proper treatment from my company and industry?" That question, in the state of Florida for example, is an easy one to answer. If your employer practices within an industry other than construction (stricter stipulations) and has four or more employees, full-time or part-time, your employer is required to carry workers' compensation coverage.
With that said, here are a five more FAO's about workers' compensation in the state of Florida.
The Most Common Questions Revealed
How And When Do I Report A Work-Related Injury or Illness? – It is imperative that you report a work-related injury or illness no later than 30 days from the date of the accident or sickness in order to receive medical benefits. If you've been hurt on the job, the day of the injury is when you should report the accident to your employer, who will need to file a claim with the insurance company. If you don't know the extent of your injury and see a doctor about your pain, from the day you receive the diagnosis you have 30 days to file a claim with your employer.
If your employer does not comply or refuses to file the claim (usually due to costs), then you may contact the insurance carrier and report the claim yourself. For more information about the insurance company your employer uses, please contact the Employee Assistance and Ombudsman Office for assistance with your claim.
What Are My Benefits? – As a rule of thumb, your employer is required to provide you with medical treatment as authorized medically necessary (within certain limitations). Some of these services include hospitalization, physical therapy, medical tests, general doctor visits, and prescription drugs. In addition, you may be entitled to lost wages compensation and transportation expenses to and from the medical services.
If your doctor states that you cannot work because of your work-related injury, you should receive money equaling approximately 67% of your regular wages (maybe more reimbursement in the future). Severe injuries may entitle you to 80% of your wages. Consult with your doctor, insurance company, and employer about the details of the accident after diagnosis and document the steps pursued to ensure payment and compliance.
Am I Secure From Public Disclosure For Future Employment? – Many people who incur injuries from an accident or illness on the job lose the desire or cultural cohesiveness within the company and with co-workers, making them relocate after an injury has occurred. Many workers' do not want to return to the same job after a serious injury and will look for new work after a major accident – this makes confidentiality important to the worker.
The Florida Division of Workers' Compensation protects the social security numbers, medical, and financial information of injured workers. Workers looking for new opportunities rely on exemptions of public record involving injuries and financial costs incurred because this information could sway future employers away from the prospective employee.
Where Do I Obtain More Information On Workers' Compensation? – The best location for more information on your state's workers' compensation policies is the state's Division of Workers' Compensation website. Every state has a website with information on the subject, as well as phone numbers to call for more information. For the state of Florida, the Florida Division of Workers' Compensation has a phone number to call at (800) 342-1741 for claim information.
What If My Employer Doesn't Have Coverage? – If your employer does not have coverage (and doesn't have an exemption from the state) you are still entitled to your benefits. Rather than the insurance company paying for the accident bills and lost wage compensation, the employer will be responsible for the workers' compensation benefits. If the employer refuses to provide the required benefits, you are entitled to sue the company for assets and other funds to pay for your medical bills and lost wages.
This post was provided by Matthew Hall from Orlando, Florida. He's a skilled blogger with multifaceted abilities and a keen attention to detail. Matthew is a freelance writer currently employed by WorkFlow Employer Services. Visit him on Google+ to learn more about Matt.