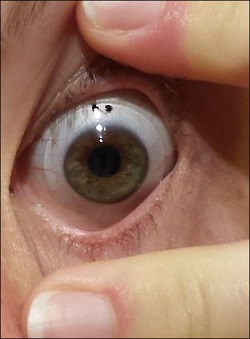 Over the past couple of years the number online stores selling contact lenses online have more than doubled. This is mainly because purchasing lenses online is a lot easier and cheaper. That said there are a number of common mistakes that people make when trying to search for and then buying lenses online. Below we look at five of the most common mistakes and what should be done to avoid them.
Mistake no. 1: Not getting a prescription
There are many people who try to avoid waiting to get a prescription from their doctors. This means that they end up buying contact lenses, mostly cosmetic lenses from illegal sellers like from hairdressers and flea markets. When you buy contact lenses from these places without proper examination from your eye doctor it is impossible to be sure of the comfort and fitting you can expect. In most cases you will not know what the lens is made from or even if the lens is safe to wear. This is why it is really important to take your time by first getting a prescription from a certified and licensed doctor prior to buying your lenses online.
Mistake no. 2: Only buying what looks good in pictures
Online contact lens sellers make a huge effort to ensure that the pictures on their websites are bright and crisp. However, even though the pictures of these lenses on the seller's website can tell you a great deal about the product it still does not tell you what to expect in the way of comfort, if it's going to look exactly like that when you wear and if it's really made from the material stated. This means that when you buy, by just looking at pictures you'll most probably end up with contact lenses which do not either fit correctly or do not look as you thought they would. They may also end up being uncomfortable.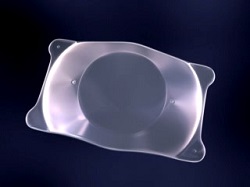 Mistake no. 3: Buying from sellers overseas and from classified sites
Never, buy contact lenses online from unknown sellers who advertise on classified sites and websites of sellers based outside your country. When you do this the chances of ending up with something that ruins your eyes are high. Even though it's possible to find a great deal when you buy from these places but this is only because the quality is low and these sellers are just out to make a quick buck at the expense of your eyes.
Mistake no. 4: Buy your lenses from registered online stores
The best way to ensure that you are buying quality contact lenses online is to buy them from reputed and registered online stores. Consider the fact that the human cornea is way too weak to put at risk, so if you need to wear lenses make sure that they are purchased from a registered store online and the same goes for if you are buying it offline. The very same rule applies even if you are buying so called "fun" or "novelty" contact lenses.
Mistake no. 5: Discounts are not always the best thing
When you see something that you need available at a huge discount it may give you great pleasure. Sadly it shouldn't give you pleasure if you see contact lens solution on sale, this is because you need to be very careful as to what you wash your lenses with. When you buy something at a discount with no warranties expressed it could end up causing more damage than the money you would otherwise save.
Many eye doctors will recommend a specific type and brand of lens solution which is compatible with the lens that you've purchased and it compatible with your eyes. These solutions have often been approved after successful clinical trials. The incorrect type of contact lens solution according to Australia's leading contact lens seller Lens World will mean that your contacts are improperly disinfected which causes eye infections and irritation. Then there is also the chance that if you face a problem owing to a rise in contact lens wear it will be much easier to troubleshoot the problem if you were using just one solution over a long period of time as opposed to switching to the next discounted product.
Citations:
Mark is one of the leading experts on contact lenses. He has been associated with the contact lens industry for over a decade and a lot of his experience has to do with specific well known brands in Australia. His present online store only sells the highest quality contact lenses which he says should be used with high quality solutions.