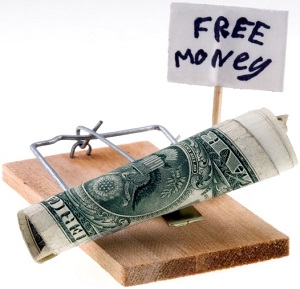 Whether you need a new car, need to pay essential bills, or your pockets are empty until your next payday, taking out a loan will help you deal with some of life's financial difficulties. However, the loan marketplace is a complex one, and since the banks have been more reluctant to lend, online lenders are there to fill the gap. Yet as with any product, some lenders are better than others.
So if you're looking for an online loan, read on to find out how to avoid the pitfalls, and only find the best loan provider for you.
What are Online Loans?
Any search for online loans will bring up a multitude of results. Generally speaking, online loans are personal unsecured loans for smaller amounts of money, such as payday loans and bad credit online loans. You enter basic financial details online, and if accepted, the loan is transferred to your bank account, often within the same day. Many highs street banks offer loans that can be applied for online, but these aren't actually online loans, so you should make sure you understand the difference before applying.
Online Loan Dangers
Unfortunately, there are now so many online loan providers that you need to be wary about who you apply to. Not all lenders provide the same service, and many of those searching for a loan have been caught out. These are some of the dangers:
Companies posing as lenders. These companies charge an upfront fee for supposedly supplying a loan, but in reality, all they do is send customers details to lenders who claim to have pre-approved  their loan applications. Customers are then charged even further as these lenders take their own fees.
Payday Loan Fees. Payday loans are a useful way to borrow for a short length of time, but you should be aware that as these lenders charge very high interest rates and late payment fees, so if you fail to repay a loan in time, the costs soon spiral. As many payday lenders also offer the option to roll over a payday loan debt, then there is always a temptation to defer payment, leading to crippling interest fees for the loan.
Multiple Borrowing. Online loans are very easy to apply for, and so multiple debts with different online lenders can be racked up very quickly and easily.
Avoiding the Pitfalls
Now you know the dangers of online loans, here's how to avoid the pitfalls.
Only use lenders who are clear about who they are and what they do, so always find out if your 'lender' actually supplies the loan. If they're not clear, then steer clear. Loan Wizard advises using only those who are transparent about their fees and what type of service they're providing.
Never roll-over debts until the next month if you can help it
Avoid taking out multiple loans
Never borrow more than you can realistically repay
Remember that if a deal sounds too good to be true, it probably is
By Harry Price
Harry Price is a professional guest blogger and personal trainer. He spends his weekends volunteering at his local charities and playing frisby golf with his 3 dogs.