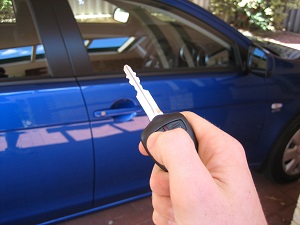 Over the past few years there have been an increasing number of people who have reported that their car locksmiths ripped them off. These rip offs as they are called often take place when there is an emergency situation i.e. when the person returning from work finds the keys to his or her vehicle is locked in the car, or when the locks refuses to unlock even after multiple button presses, or the key will not turn in the ignition.
In times like these people are in a big hurry and so they don't stop to find out if the locksmith they are hiring is good, legitimate or certified, they just want to find someone who can help them out and this is a scammers best opportunity. Even if you are in a hurry there are a number of telltale signs that the person you are dealing with is not a legitimate locksmith. Below we look at a few things you should be looking at to avoid being scammed.
Avoid locksmith companies with generic names
If you want to hire a car locksmith you should be very wary of locksmiths that use generic phrases for names like "car locksmith services" or "locksmith 2/7", as opposed to specific names. They may also answer the phone with these phrases, so if you call a locksmith in an emergency and the person on the other end answers with a generic phrase it should raise a red flag. Ask for their legal name if they refuse to provide you with their legal name or registered name then move on to the next one. It is best to embrace the prospect of standing around for a few more minutes as opposed to getting ripped off.
Always ask for identification
The car locksmith you hire should have identification on them at all times. When they arrive always ask them to give you their identification prior to even touching your vehicle. Their identification needs to include their locksmith license too. If they make an excuse for the document not being available simply refuse to use their service. They may threaten to charge you for the trip they made, simply tell them that you'll call the police. Since, scammers rarely want to get involved with the police for obvious reasons this should scare them off and save you from what would have been an elaborate scam to drain your wallet.
Always get an estimate
You should always get an estimate prior to starting any work. This even includes an emergency service. An estimate will help you decide if what you are being offered by a car locksmith is justified when you compare it to others. That said there are some situations where you don't have the time to get estimates for the job at which point its best to choose an established locksmith as compared to someone you've never used before.
Inquire about extra charges
In order to avoid being scammed in the name of extra charges which often apply when you call an emergency car locksmith after hours? Make sure that you are aware of the service call minimums and mileage costs prior to agreeing to get the work done. This will save you from a lot of future frustration. Also, if the locksmith's pricing on site does not match the estimate they gave you over the phone then don't hire them for the job. A dollar or two more is fine but a drastic increase in price is unacceptable.
They will look legitimate
A legitimate car locksmith will always arrive in a clearly marked vehicle. The vehicle will have their logo, slogan and the person will be wearing a uniform. Established and well known lock smith services like Australia based Marco Automotive Locksmiths have vehicles which are clearly marked and their employees are always wearing the company's uniform. Experts advise that people who find themselves locked out should be cautious of businesses that will recommend or even insist on breaking or drilling the lock to replace it with a new one. All experienced locksmiths have the skills and the right tools to unlock almost any car door electronic or otherwise if not then they are not professionals.
Citations:
Mark has been a locksmith for over 20 years. He has fixed almost all types of car locks both electronic and mechanical. Even though he has a degree in mechanical engineering he feels that being a locksmith is a lot more rewarding. This is why he also writes extensively about the industry and also teaches people who are new.