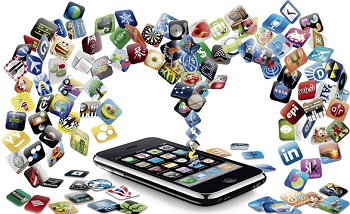 A good percentage of smartphone users rely on apps to solve everyday problems, stay informed, or simply get some entertainment. Some apps also enable users to shop conveniently from the palm of their hands. The number of things that apps can do are endless, which is why app development is one of the smartest ways any brand can connect with prospective customers.
However, not all apps are successful. Studies have shown that many apps don't make it in the app market. So, what makes up for a great smartphone app? Well, if you want to gain the attention of the rising number of people that are now glued on a tablet or smartphone, then learn what it takes to develop an addictive app with the following tips.
Provide a Regular Dose of Fresh Content
If you are planning to develop a content driven app, it is a good idea to make plans for a content strategy well in advance. Apps that earn repeat usage are those that either offer content that is useful or entertaining regularly. So, ensure that the content that your app provides is always new to keep users coming back.
Add an Element of Fun
Just because you are designing a business app does not mean that fun activities don't have a place in your app. With a little creativity, it is possible to add some fun and games in any app to make it more engaging. This can attract users when they are bored and gives them a chance to interact with your brand.
Go Social
Make an app more interactive by enabling users to socialize. You can add notifications as one of the features so that users know when someone in their social circles does something. This will no doubt keep them coming back for more. In addition, allowing users to interact and share user-generated content on social media can also help your app go viral.
Keep it Simple
Advanced apps with superior features often stand out from the crowd. But, that does not mean that the user experience has to be complicated. Even if your app will make use of complex coding to ensure various tasks work like a charm, make sure that it is easy to use. A simple design reduces the risk of driving away users due to a confusing experience.
Provide Incentives
After opening up social channels in an app, you can add features that reward loyal fans for referrals. Rewards could be free themes, extra storage, discounts, free upgrades, product trails, and so forth. The whole idea of providing incentives is to choose motivational prizes that will resonate with your target audience. This is a great way to keep users engaged in the app, and they will feel appreciated.
These are just some of the few ideas that you can use to make your app more engaging. Keep in mind that a magnetic app is vital to survive in today's competitive app market. If you are short of ideas, then look for app developers that will share some great input to make your app more addictive.
Mitchell Munro is a blogger based in Edinburgh. He has a passion for mobile technology and loves to help other people to develop great apps by sharing useful information. To get help with creating addictive apps, Mitchell recommends you visit in http://www.xdesign.com/.