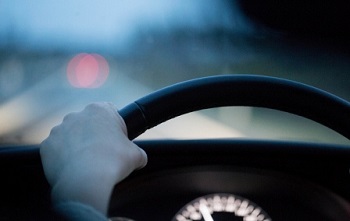 No one wants to face the penalty of a driver's license suspension, but unfortunately, it's a reality that affects people daily. When it does happen, it can be overwhelming and stressful trying to figure out how you're going to eventually get your driving privileges back.
There isn't one specific answer that will pertain to every case because reinstating a license depends on various circumstances, such as driving record, type of violation and the laws of the state that the driver is licensed in, but oftentimes, consequences will involve specialized requirements, such as having to obtain SR-22 insurance. Find out more below about license suspensions and the general conditions of reinstatement.
What Causes a Driver's License Suspension?
There are several things that can lead to a license suspension. The most common reasons include accumulating too many points on a driving record, being cited numerous times for traffic violations, causing an accident while driving uninsured, getting a DUI/DWI or committing another serious offense, like hit and run or fleeing from law enforcement. A license can also be suspended for something that seems as minor as not paying court-ordered child support or failing to pay a fine. The reason for your suspension will help determine the ease and quickness of regaining your driving privileges.
What Does a Suspension Mean?
Having your driver's license suspended means you will not be able to legally drive for a period of time. In some cases, you may be able to appeal for a hardship license, which would allow you to drive to and from work and/or school if approved. A suspension also means insurance companies will now see you as a high risk driver, making it harder and more expensive to find sufficient coverage.
What Are the Steps to Get a License Reinstated?
There may be a number of steps you need to take to get your license reinstated. Those who were found to be driving under the influence might be required to complete a DUI program, while other traffic violators might be ordered to attend traffic school or enroll in a defensive driving course. There will usually be a reinstatement fee that must be paid as well.
In addition, the majority of states stipulate that suspended drivers acquire SR-22 insurance, which serves as proof to the DMV that a driver has the minimum amount of liability insurance as required by their state.
How to Obtain the Appropriate Car Insurance After a License Suspension
As mentioned above, obtaining affordable car insurance can be a challenge after a license suspension. However, it's not impossible. Taking the time to shop around and compare rates can mean the difference in having to pay a high monthly premium or finding low-cost SR-22 insurance that won't break the bank. There are many websites dedicated to assisting drivers in discovering insurance providers that are eligible to submit an SR-22 on their behalf and who offer adequate coverage for a reasonable price.
If you find yourself facing a driver's license suspension, become familiar with your state's laws and requirements regarding SR-22 insurance so you'll be prepared to reinstate your privileges as soon as you're able to.
By Tiffany Olson
Tiffany Olson a blogger among other things and loves to write about anything that she has first hand experience with. Unfortunately she does have first hand experience with a suspended license and urges anyone in the same situation to do plenty of research. Some of her most treasured hobbies included doing yoga, cooking, and traveling.