Even though the 21st century has already hit the ground running and the 20th century is already on its way the vaults found in so many people's memory. However, with shows such as Mad Men, the mid-40s to the 1970s are making a comeback. And they're not just making their way to people's television screens but all the way into their living rooms and the rest of their homes.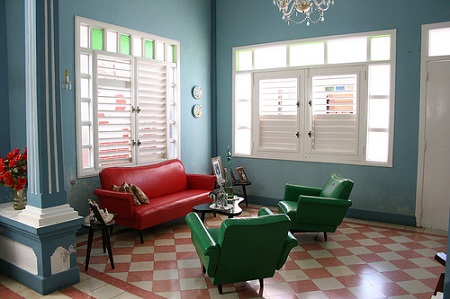 If mid-century modern is what you feel you gravitate towards in the interior design department, then you just might be in for some post-war aesthetics and bold patterns.
What is the essence of the mid-century modern style?
This simple way of decorating puts emphasis on contemporary patterns and natural materials. This style of decorating also involves a wonderful coordination between the indoors and the outdoor so that it seems like there is a seamless connection between the two spaces. Usually, mid-century modern style is associated with individuals who grew up with a conversation pit and desire things to be direct to the point. Fans of mid-century modern style also have an affinity for modern art instead of the traditionally sought after classics.
If you grew up in a home with mid-century modern style, then it's normal for you to feel nostalgic about the good old days. If you want to do something more than simply reminiscing about days gone by, then better yet follow these design elements:
The Indoor-Outdoor Connection
Back in the day, homes which had an indoor-outdoor flow were considered as revolutionary. In order to bring the outdoors indoors and allow the indoors to permeate even into the outdoors, the mid-century modern style took advantage of huge windows, sliding doors as well as spacious patios. Add a cozy armchair and a coffee table that can hold your cup of coffee and book in a classy manner and you have a wonderful reading area in your patio which mimics an outdoor environment. To really bring in the outdoors, have your windows all bare.
Style Icons
The mid-century modern era also signalled a time when mass production of household furnishings went big. Because of this ability to create more furniture pieces in less time and expense, a lot of iconic furnishings were introduced during this era. Some of the furnishings which defined this era include the Marshmallow sofas and the unforgettable Egg and Womb chairs.
Spotting the Patterns
Another feature which can never be overlooked would have to be the graphic patterns. When it comes to walls, the mid-century modern style did not shy away from bold colors and even bolder graphic patterns. Walls were adorned with wallpapers that had strong geometric patterns and dreamy curves. And it's not just in the style-department that mid-century modern can boast of. It also  makes use of textural fabrics which add a layer of dimension.
While these three elements are only handpicked from the entire set of mid-century modern style, all of these things are only a few of the many. Many interior designers at Nick Scali furniture suggest that don't be afraid to modernize your home  and make your home your own.
Tom Watts, the write, loves blogging about home comfort and designs. He writes useful articles for clients who want ready answers on the proper way to design one's home. Tom also features stylish homes with practical approach to comfort and aesthetic.