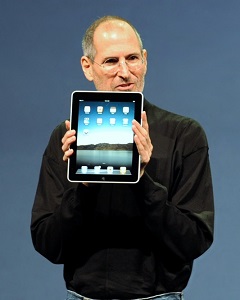 The iPad has been and still is the hottest selling tablet computer since the time it was launched a few years back. However, one out of every twenty iPads require repairs either due to user inflicted damage or manufacturing defects. Many of these repairs can be expensive, the most common of which is a broken screen which costs upwards of two hundred dollars to repair.
Also depending on what part of the world you live in it can be hard to find an authorized and competent iPad repair technician to troubleshoot and carry out the right iPad repairs. So, the best way to avoid having to pay a lot is to try and prevent damage as much as possible and the other way is to find a cheap repair person, both of which we will look at below.
Buy AppleCare+ extended warranty
Even though your Apple iPad comes with a standard warranty which is for around a year (depending on where you live) it does not cover damage to the unit. This means that if the screen shatters because you dropped it, it's not eligible for a warranty claim.
So, Apple has designed what they call an AppleCare+ which is primarily just their version of an extended warranty for an additional $99 but you need to purchase it within 30 days of buying a new iPad. Also, if you do not purchase the warranty when you buy your iPad you'll need to take it with you to an Apple Store when buying it so that they can thoroughly inspect it for any damage prior to selling you their AppleCare+ warranty.
If you run into any issue with your iPad you can just call 1-800-MY-APPLE and you'll get the help you need right away. AppleCare+ covers accidental damage which means that liquid damage, broken screens etc., are all covered. Also for a $49 deductible you can even exchange your broken iPad for new one at your nearest Apple store.
Repair it yourself
This is probably one option that is not suited for everyone who can afford the tools to open up their iPad. Apple's iPad is a tightly integrated and compact device which uses lots of adhesive to hold things together. So, the slightest mistake can do more damage to your iPad. That said if you have experience working with consumer electronics, you can easily find free videos that show you how to perform common iPad repairs like replacing the screen. By doing it yourself you will save a significant amount of money but you'll void any warranty that the device had. You're also be risking further damage to your device.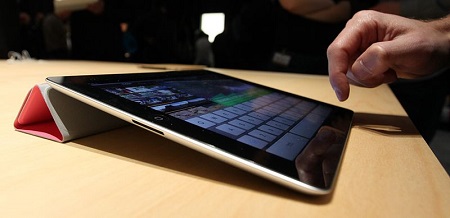 Find an online iPad repair service
There are a number of online businesses that offer iPad repairs for a fraction of what your local repair shop will charge you. However, they do not have a workshop you can visit and you'll have to mail your iPad over to the online workshop where it will be repaired. They will charge you round $100 – $200 on average including parts and labor.
That said, many of these workshop despite being cheap cannot be trusted unless of course they are located within your city or country. You'll have to find out more about them prior to sending them your iPad. Trusted and established online services are slightly more expensive than lesser known ones but they are still cheaper than what you can find offline.
Protect your iPad with a cover
The book type flip cover for your iPad is probably the best investment you'll ever make. There are an assortment of different covers but anything which is soft with foam will do a good job of shock proofing your iPad in the event it falls. It will also protect your iPad from water damage. The screen can be further protected by using a screen protector. This will help shield your device from pressure that may shatter it.
Find a cheap Apple authorized iPad repairs service
You should be able to find quite a few authorized iPad repair services that are not very expensive. Repair services like the ones provided by http://www.brisbaneiphonescreens.com.au have been around for a long time and they can fix pretty much anything. Just get in contact with the service to find out if they can fix your iPad before sending it over.
Citations:
Mark has been repairing iPads from the very beginning. He has been repairing things since he was a child which also helped him earn a degree in electronics. He applies his vast experience and Apple certification to repair perform some of the most reliable iPad repairs in Australia, a feat few can boast of.