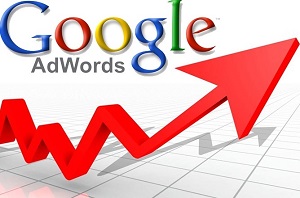 Although thousands of people start websites each month, a huge majority of this lot don't last long in the online marketplace. The truth is that establishing a web-based business is no simple task. Apart from designing a professional looking website, you must attract a lot of traffic and boost conversion rates to profit from your business.
This endeavor can turn out to be quite challenging if you venture into a competitive niche. While there are many ways to market a website, those who want to instantly get on the first page of major search engines should hire a PPC (Pay per Click) management company.
Since Google is the dominant search tool on the web, you will find a lot of PPC advertising firms offer services for managing Adwords accounts. Google Adwords is one of the most effective paid advertising channels on the web. Hiring a professional company that specializes on advertising using this platform comes with several advantages. For starters, a good firm should be able to provide the following:
Analysis on your potential return on investment
Meticulous keyword research
Management of PPC bids
CPC (cost per click)campaign management and reporting
Customer support on a 24/7 basis
Keep in mind that not all so called 'Adwords experts' offer the services listed above. Some PPC firms fail to deliver but have some very enticing sales pitches. If you want to earn a good ROI (return on investment) then make sure to choose a reputable Adwords management agency. Check the agency's portfolio to get a good idea of what past clients had to say about the quality of service and results obtained for their PPC campaigns. A professional firm should be able to offer the following benefits.
Professional PPC Expertise
If you are inexperienced in managing a PPC campaign, it can be overwhelming trying to figure out where to start. An experienced PPC agency will help to get rid of all the guesswork. Your chosen advertising firm will take you by the hand starting from identifying which keywords to target and performing split testing, to campaign optimization and enhancing relevancy in ads.
Trying to do all the hard lifting on your own when you have no experience in PPC all too often leads to mistakes. This may include things like inappropriate keyword research, bidding on the wrong set of keywords, or having ineffective landing pages. The good thing with outsourcing PPC management services from a professional Adwords agency is that you can avoid all of these pitfalls.
A good paid search firm should be in a position to conduct expert analysis on your website. It can create a sound marketing strategy by targeting the right keywords that will not only get your website noticed, but also generate sales.
Save Time
Managing a PPC campaign can be very time consuming. If you have a busy schedule, it may make sense to leave all the marketing needs of your website to a professional Adwords agency. A good firm should even be able to manage multiple accounts with the help of Adwords My Client Center tools.
Keep in mind that outsourcing Adwords management services can be quite beneficial. This allows you to leverage PPC management expertise from experienced internet marketers. You also get to save time and focus on other core business functions.
Scott Heron is a PPC advertising consultant based in Edinburgh, Scotland. He has helped many clients manage successful paid advertising campaigns through effective PPC marketing strategies. Click here to learn more about the Adwords management services that Scott offers.