You might be inclined to think that the UK is full of charming Victorian residences, all with their own unique character and original period features still intact. Whilst you'd be correct on the scale of Victorian buildings still standing across the UK, you might not be aware of how little remains of their original architectural features.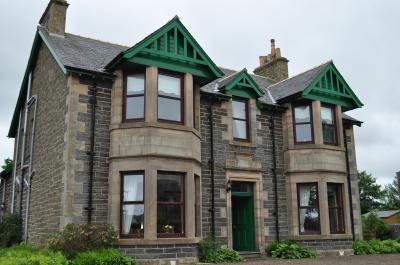 Victorian houses fell deeply out of fashion in the later half of the 20th century. By the late 70s and early 80s, many of the houses' interior features could be found littering scrap heaps and demolition yards, as owners sought to modernise and upgrade their homes with the latest interior styles.
The new millennium, brought a resurgence in more subtle, sympathetic styles for Victorian homes, and all those period features became very fashionable once again. That trend continues to this day, and if you're an owner of a Victorian property and wish to restore it to its former glory, consider this short guide before you make any major alterations:
Do Some Research
People tend to think of Victorian Britain encompassing the entire 19th century, but of course in reality it only begins in 1837. Moreover, the period up until Victoria's death saw some major architectural changes in occur. Make sure your plans for restoration are in keeping with your home's age.
Start With the Windows
Windows can make or break the exterior of a building. Firstly, no matter how much you try to justify it, those PVC recreation windows aren't going to look good. Make every effort to keep the sliding sash windows in place. Modern glass might be warmer and offer better sound protection but Victorian plate glass, with all its ripples and imperfections, is far more interesting to look at, and far more sympathetic to the style of the house.
Replace the Roof Tiles
Salvage yards are your best source for ridge tiles and original fittings and fixtures, but the most important thing to include are real slate tiles. Victorian slate would most likely be Welsh, and you can find a good match from cheaper imported versions. Just try your best to avoid artificial roof tiles. They really do look out of place on an older building.
Re-Point the Brickwork
It may seem extreme, but the brick pointing on your house might have to be restored to its original state as well. Victorian cement was essentially the same as the variety used today, but it didn't creep into regular house building until very late in the century. Most Victorian builders used lime mortar to point the brick work, and the intention was to allow water to soak in, then evaporate, rather than be completely watertight like a modern home.
Finally, Restore the Front Door
Avoid cheap and mass produced front door installations. The fittings and fixtures are often incorrect and they don't give the weighty and solid feel of an original. A professional door fitter from www.ahmarra.co.uk notes, "Reproduction doors need to be made from the correct hardwood. External doors were often panelled and painted, and only featured etched glass and other decorations later in the century".
So there you have it. A starter guide to bringing your home back to its former Victorian splendour. With a little patience and care, you'll be doing your bit to preserve some of Britain's unique architectural history.
Wendy Lin is a successful writer and entrepreneur. She recently moved from LA to the countryside of the UK for a quieter lifestyle.