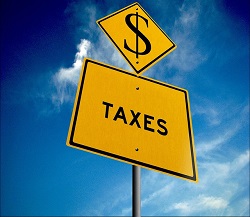 There is a reason you don't do the taxes for your own business. It is the reason you don't want to do the taxes, and it is the same reason you should be selective about who you hire to do your taxes for you. Taxes are anything but generic. They are intricate and tricky, and when it comes to running a business, your taxes get more complicated yet.
The complex nature of the tax system points to why you should be careful of which tax accountant you decide to hire. Each will have an assortment of knowledge, education, and experience to choose from, and it is important to find the one that will work best for you and your situation. While this may be a difficult thing to narrow down, there are a few questions you should be asking that will make your decision a bit easier.
What questions should you be asking when it comes to hiring a tax accountant?
1) What's your niche?
Big business? Small business? Finding a tax accountant that is trained in your specific industry is an obvious benefit when it comes to finding the person who will have the greatest benefit on your business.
2) What other clients do you work for now, or have you worked for in the past?
Experience is just as important as education in this situation. Different businesses will have different needs, different expenses, and different tax claims. A pet store is going to have entirely different needs and procedures from a lawyer's office or an auto shop. It is important that your tax accountant already knows all intricacies of your business as well as the legalities surrounding your business. Hiring someone who has experience working in similar businesses can save you time and money when it comes to tax accounting.
3) When are you available throughout the year?
It is important that you find a tax accountant that can be available when you need him or her. Some even offer flexible service that can be tailored to your business's specific needs, meaning that they are there when you need them, and they aren't when you don't. Being able to customize your own accounting schedule can help save you money when you don't need to be paying for an accountant.
4) How will you be working with/ communicating with my team?
It is important to find a tax accountant that can work with your existing accounting staff. Some will even help to train your staff so you can be as connected as you need to be right when you need your information.
5) What software do you use?
While this may seem a trivial detail, it is important to ensure that your account information is easily transferable to you, too, so you can access your financial information right when you need it.
6) What are your rates and how will you be billing us?
Financial details are important, especially when it comes to running a small business, so make sure you find an accountant that can work for your pocket book, too.
7) What locations have you prepared taxes for in the past?
It is important to know that your tax accountant is familiar with, and experienced with, the tax regulations for your specific area as well as your specific industry in order to make sure that they are providing you with the best possible service.
8) How long have you been a tax accountant?
The kind of experience isn't the only asset when it comes to determining the best fit for your business; length of experience—and reputation of experience—is important as well.
9) Who will be doing the work?
Some accounting firms outsource to industry-specific accountants, which may work well for you, or it may not—but it is important to be aware of the procedure so you can determine how well it will work for you.
10) What are your values/ what is your professional philosophy?
It is important to make sure the tax accountant that is working for you shares values and philosophies that can work for you as well.
Finding the right tax accountant can be challenging, but asking the right questions can help you to identify who will be able to work best for your business's specific needs.
This article was written by Phyllis Stent, who believes that business tax accountants can save you a lot of money.