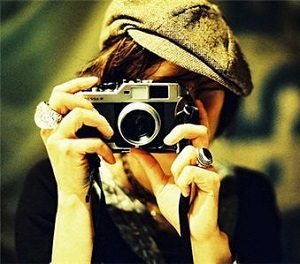 If you run a website or blog, then you know how important images are to helping get your message across and appeal to a wider audience than you can with text alone.
There are many sources for images throughout the internet, some great and some not so great. Most of the good ones require some form of payment, which can add up quickly. It can easily become expensive if you frequently have to rely on outsourced images, like most bloggers and webmasters do.
Here is a list of seven of the best free alternatives to paid stock images that will help you find that perfect image to complement your message. The criteria for these sites is that:
The images are completely free. Some require attribution, but most do not.
The images are high quality.
1. Pixabay
Absolutely gorgeous selection of images, all of which are published under Creative Commons public domain deed CC0. This means that all the images can be copied, modified and distributed, even for commercial purposes, without having to ask the artists' permission. A quick peek under the Editor's Choice category will bring you a selection of stunning, high quality photographs that can be applied to many categories of messages.
2. Unsplash
Unsplash is a free subscription service. When you signup, they will deliver 10 new photos to your email inbox every 10 days. You don't get to pick and choose what they send you, but the images are always great big, beautiful high res photos. They could easily be adapted to suit a variety of purposes. They are also all completely free to use under the same Creative Commons CC0 license as Pixabay.
Similar to Unsplash, this is a free subscription service. Once a month, they will email you a collection of photographs from a single category of their choosing. They are all high quality and creative. The two photographers who run the site encourage their subscribers to freely use the images in blog posts, social media and commercial purposes.
This site includes hand drawn, PSD and vector images, as well as photographs. They are conveniently organized so you should have no problem locating an appropriate image quickly. They are free to use for any purpose you can come up with, including advertisements. You just can't turn around and sell the images themselves or use them for any fraudulent or obscene purpose.
5. Compfight
This is a search engine for images of varying licenses. It is designed to locate images for blogs and research. You can dial in your search to include only the particular type of Creative Common license that you are looking for. Above the search results, they include several paid options for images that fit the keywords you are looking for. If you choose one of the free images, at the most you will need to credit the photographer.
6. Morgue File
This database of quality, high resolution images is easily searchable by keyword. They are free to use and most do not require attribution. You'll find a great variety of images here.
7. FreeFoto
They have an immense database of images organized into over 3,600 categories. You can search by keyword or category. Non-commercial online use is free. You have the option of purchasing high res versions if you plan to print the images or to use in advertising. Schools, churches and charities may also download the high resolution images free to use in their projects.
360 Online Marketing is an internet marketing firm in Boulder, CO specializing in internet marketing. Visit their site here: www.360onlinemarketing.com