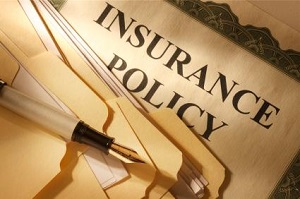 Employer's Liability Insurance is a legal requirement before a business owner can begin to employ people, and is the cornerstone of the enforcement of health and safety regulation. But ELI and the extra cost that it brings – particularly to start-up organisations – is often seen as a bit of a hassle, undermining traditional workplace values.
However, what many employers don't realise is that ELI is, in fact, in place to protect them just as much as it is their employees. In the UK, ELI costs on average 0.25% of a company's overall payroll – the lowest in Europe – which, when compared to the cost of a hypothetical workplace without it, is a pittance.
Here's a quick look at some of the costs of common workplace mishaps both with, and without ELI:
Costs with ELI
Injury and ill-health
ELI covers all of the most common forms of illness and injuries that are specific to your business, meaning that, should one of the annual 60,000 claims that happen due to workplace-related injury and illness arise in your business, then it's unlikely you'll have to make a payout.
Damage
Infrastructural damage to your building(s), or the malfunction of any tools or machine necessary to the running of your business, are covered by ELI, therefore making it a great investment for four or five years into the future, when old machinery inevitably becomes more and more unreliable and starts breaking down.
Costs without EL insurance:
Injury and ill-health
The average cost of an EL claim is £7,500, which, without insurance, could potentially prove to be vastly damaging to an employer – especially a relatively new business which may just be starting out.  However, the resulting payout wouldn't be the only cost to the business, as we'll discuss below.
Damage
As aforementioned, machines, tools and IT equipment don't tend to last much longer than four or five years when used on an industrial scale.  When equipment is brand new and running smoothly, it's easy to disregard the necessity of ELI; but as we know, when things start breaking down; everything breaks down at once, and replacing equipment without ELI would be very costly.
Legal and medical costs
Legal and medical costs which the employer would be forced to pay (for both parties) as a result of a claim would be potentially crippling to small-to-medium-sized businesses, especially since costs for such things has skyrocketed in recent years of recession to 50% above inflation.
Time cost
Court case and potentially having to close down your business due for common issues due to being uninsured would see a huge cost by way of cessation of production, and thus the loss of clients and contracts relying on a constant productive velocity for the business.
Rapport cost
Not only could this be a result of the above, rendering the company's reputation a unreliable, but without the payout offered by ELI, a common problem which leads to any of the above may render the employer unable to pay, at the expense of debtors, or even prosecuted, which could see the ultimate destruction of the reputation of any company, as well as any employer associated with it.
Article by Arran Garside who often writes for Boss Training.