It's becoming increasingly obvious that it isn't necessary to have been a top soccer player to be a top soccer coach. Look at Jose Mourinho, or his one-time protégé Andre Villas Boas, for example – neither played the game at the top level, and yet both are now extremely successful managers at prominent European soccer clubs.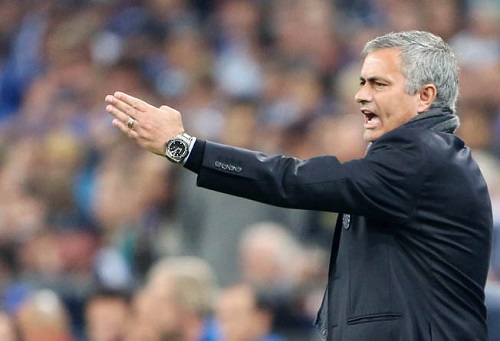 So, despite never quite making it as a player, you could still carve out a career in the beautiful game by becoming a coach. Here are some basic steps to take to help you on your way.
Take your Coaching Badges
Like most professions, soccer coaching is underpinned by a series of internationally recognised qualifications. In England, the national football association (the FA) oversees primary level coaching qualifications. There are three tiers to negotiate at this level before you can take your UEFA A and B licenses (the pinnacle qualifications of coaching – basically PhDs in management), and these are the level 1, 2, and 3 certificates in football coaching.
Courses you can attend to attain these certificates are run at grassroots level across the country, so get in touch with your local footballing authority to make enquiries in to your nearest course.
Get Some Experience
Being qualified is one thing, but getting some invaluable on-the-job experience is another vital aspect of becoming a soccer coach. Get involved with coaching at amateur or youth level at a local club, and put the skills you are learning in your coaching courses to practical use. This will give you the opportunity to find out what works best for you as a coach in terms of training methods, in-game tactics, and man-management methods. Coaching experience is also a great thing to have on your CV as you search for a job at a higher level.
Make Contacts in the Game
Like any profession, soccer coaching is as much about who you know as what you know. Make use of any opportunity you have to make contacts within the game. Attend coaching conferences and trials events like those run by UK football trials. Click here for more information.
Mingle with staff from professional clubs and get talking to them to try to gain some hints and tips, and of course, their contact details. You can even make enquiries at professional clubs to see if you can come and watch them train – another great way of meeting top coaches.
Learn a Foreign Language
Communication is a vital factor in successful coaching, and in the today's multicultural soccer scene, being multilingual is a huge bonus (just ask Roy Hodgson, current manager of the English national team – he speaks five languages). So enroll yourself on a language course and you'll be doubling your job opportunities. Doing so will also open up the possibility of travelling to a foreign country to see how coaching works there, allowing you to broaden your knowledge and horizons.
Getting to the top of the coaching tree can be difficult, especially if you're setting out without any kind of reputation in the game. But with lots of hard work, and perhaps a little luck, it's certainly achievable, so keep plugging away, and maybe, just maybe, you'll one day be strutting your stuff on the touchline at Old Trafford or the San Siro….
Wendy Lin is a successful female entrepreneur and CEO of 2 companies. She recently moved to England to escape her busy life in LA, and is the proud mother of 3 boys.