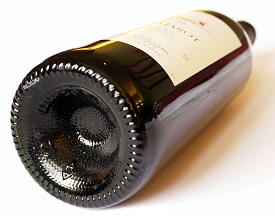 A product label that tells you what the product is and what is does is one thing – but a label that does all of that and stands out from the rest? Now that's what you want.
A unique design:
Thinking carefully about the design of your label is something that you should spend quite a bit of time on. This is a chance for you to convey what your product is all about, so it's important that you get it right. Linking your design to the product itself will convey information about the product before the customer even reads it – for example, using a picture of a cat or even a cat shaped label on a box of cat food.
Look at the other products in your particular sector and see what works and what doesn't. In markets that are often saturated with the same kind of product, labels have had to evolve in increasingly creative and inventive ways – such as these beer bottle labels, which are all innovative and manage to convey the values and aesthetics of their particular brands. They are also very different from one another, so there is no chance of them being lost and going unnoticed on the shelf.
What's your favourite colour?
Bright, attractive colours will attract customers, and make your label stand out on the shelves. Using appropriate and complementary colours will make your label pleasant to look at, but it can be very easy to get it wrong, so think carefully about which ones you want to use. Certain colours have emotional connotations, such as blue being seen as calming and soothing, so think about the emotional response you want your label to have.
Typography is important too!
Using unique typography can make your label stand out from the rest. A font that is unique to your particular product label will make it seem instantly professional and individual. It should always be easy to read and clear, and suited to the product. For example, an elaborate 'handwritten' style font wouldn't be suitable for a children's toy, and likewise, a graffiti-like design wouldn't be suited to a box of luxury chocolates. Taking the time to find the font that is perfect for your label is invaluable, and will ensure that your label is one that stands out.
The finishing touches:
After you have covered the essentials, it's important to think about those little finishing touches. Do you want your label to have a matt or gloss finish, or do you want to combine the two and use spot varnishing to highlight certain words or images? Using a metallic, gold-leaf type effect can give your label a luxurious feel too, ideal if you are going to use the labels for premium goods.
What material you choose to print your label on to is very important too, and shouldn't be an afterthought. Will it be on white paper, clear plastic, or another type of material? There are many to choose from, and the product itself should influence your choice. For example, a label on a shower gel bottle should be somewhat water-resistant, rather than something that will peel off after coming into contact with water.
You're good to go!
Making the right design choices when it comes to a product label really does give your product the best chance of becoming a success. Doing your research and taking time to make decisions during the design process will ensure that your product will end up with the brilliant label that it deserves.
Tammy Wiltshire is the Marketing Manager at Labelnet which are based in Ongar, Essex and are leading manufacturers for self-adhesive labels, swing tags and admission tickets.