There's something about creative services, and design in particular, that many businesses find off putting. Rebrands and product launches are seen as massive stress to many companies, but the reality is, they shouldn't cause any more of a headache than any other service. You simply need to ask the right questions, and have the right expectations before you begin your search. Here are some important pointers to consider from the outset.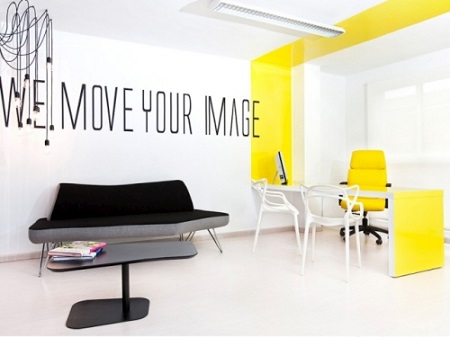 Get An Appraisal Of Your Current Branding And Designs
Before you get started, ask the agency to discuss what they like, and more importantly don't like, about your current designs. You'll get an idea of how they tick, and what they're going to do to improve your brand. In addition, they'll get more of insight into what you like, and how your business sees itself.
Make Sure They Have Experience In Your Sector
If you're launching a physical product, and you need packaging designs, hiring the same freelancer that created your website five years ago really won't cut it. It's imperative that you leave your brand in the hands of a company like Design Activity, who have experience with retail packaging and point of sale installations. Click here for more information.
Set Clear Objectives And Desired Outcomes
It seems self explanatory, but many businesses leave the process of design completely up to the agency. without your company's input, you might end up with a vastly different vision than you were hoping for, and a budget that spirals out of control.
Make Sure The Agency Understands Your Audience
Your company should have a very detailed profile of the average customer. Work with the designers to make sure everything they output conforms to this ideal persona's buying tastes and styles. Without your experience, the design agency will be working blind.
Write A Proposal Together
Whilst it might be easier for the company to email their proposal after a fifteen minute chat, it makes far more sense to sit together and brainstorm what the project will achieve, and the direction it will take. You'll have a better understanding of the process, and the agency will have a better understanding of your needs. You won't get caught out on pricing either.
Ask Questions Along The Way
A decent agency will assign a dedicated point-of-contact for your job. Your company should do the same. If you're both dealing with the same small team along the way, you'll be able to ask all the right questions and achieve the results you're after with the minimum of fuss.
Speak About Budget From The Outset
Make sure you pluck up the courage to discuss pricing at the earliest opportunity. You need to make sure the budget won't overrun, and what timescales you're both working towards. If you've sat down together to write a joint proposal, this is less likely to be a problem.
Hiring a design agency shouldn't be a difficult or confusing progressing. Take your time, interview a list of candidates, and set out a list of goals, and the process should be a hassle free and rewarding one.
By Harry Price
Harry Price is an entrepreneur, personal trainer and competitive poker player. He enjoys playing table tennis and football on the weekends.