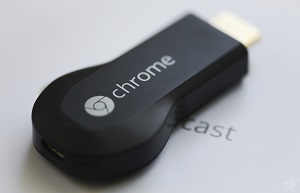 A time traveller from 50 years ago would likely be disappointed by the pace of technological development today. After all, we're still very far away from flying cars or interplanetary travel. But in other ways, that visitor from the past would be probably be thrilled.
Technology has provided us with an amazing array of gadgets to entertain us, connect us to our loved ones and make us more productive. Best of all, some of these applications and products are extremely inexpensive.
"Modern technology, for the most part, has immeasurably improved our lives," said Jason Hope, tech expert (http://www.facebook.com/jason.r.hope). "But because the pace of technology has become so rapid, we often take for granted just how amazing some of these products are. Even a decade ago, the modern smartphone would have seemed almost too good to be true. Today, these phones are more commonplace than a wristwatch or alarm clock."
As great as it is to own something like an Ultra HD TV, not all of us have a few thousand dollars to spend. So let's look at a few of the best tech products available for less than $100.
Cloud Storage
A few years ago, most of us stored the photos, documents and videos that highlight our lives on a hard drive. But like the human body, hard drives grow old and become less reliable. Losing irretrievable items such as priceless wedding photos or baby videos is a disaster. That's one reason so many consumers have migrated to the cloud.
Services such as Google Drive, DropBox and Box offer a reasonably secure way to save your treasured mementos online. Most of the major services offer a bit of free storage, then charge more for additional gigabytes of space. Roughly $20 to $30 a month will buy enough space for most people's needs. For $100, consumers can purchase almost a terrabyte of space — far more than even the most photo and video mad among us will likely need.
Google Chromecast
There are a slew of media streamers in the market. Roku, Apple TV and now Amazon's Fire TV all have their adherents. But Google's Chromecast has one thing its competitors don't — a price tag under $50. Chromecast retails for $35, and fills most of the functions of its rivals — all of which sell for nearly three times as much. Users can stream music and video, browse the Web, use apps and watch movies. The key difference is Chromecast isn't a standalone console. That means users must use another device, such as a smartphone or computer, to "cast" the signal to a television. While that leads to some added hassle, the difference in cost more than makes up for it.
Belkin Ultimate Keyboard Case
It doesn't make much sense to pay upwards of $500 for a new iPad and then decline to outfit it with some sort of protection. Belkin's attractive keyboard case offers that and turns a tablet into something close to a laptop, allowing for business, office and productivity use. Unlike some of its bulky brethren, this $100 case is thin and form-fitting. It's also solidly constructed and has all the features found in most high end keyboards.
Amazon Kindle
The Kindle, like the no-frills iPod, is a classic device whose brilliance has been somewhat overshadowed by the whistles and bells of newer and fancier versions. But for those who are primarily interested in reading books and magazines, the Kindle handles that job beautifully at an unbeatable price ($69). For $50, the Kindle Paperwhite provides a lighted screen, and provides a reading experience that comes very close to being "book like."
Mophie Juice Pack Case
There are few things more frustrating than having a phone battery die at an inopportune time, The Mophie Juice Pack Case offers protection for smartphones along with up to eight hours of additional battery life. Because so many of us use our smartphones for critical business functions, the extra juice can be a lifesaver. The cases typically sell for between $80-$100, making them a good value considering a standard high-end case without battery support retails for around $50.
About the Author: Amy Taylor is a business and technology writer. Amy began her career as a small business owner in Phoenix, AZ. She enjoys writing about business technology trends. When she isn't writing, she enjoys hiking with her Alaskan Malamute, Sam.