Based on key trends in the world of fashion and interior design, here we take a look at five different themes that are influencing home and event décor, as well as floral designs and event flowers in the UK this year.
Reflecting the more positive economic climate, blues in all hues play a key role, bringing a sense of calm to designs and symbolising authority, power and wealth. Similarly glamour and a sense of luxury is added, but in a carefree way with mixed metallics.
As people increasingly seek to reconnect with nature, bringing the outdoors inside is an emerging trend too, as are bold florals, whether they be on furniture, clothes or within flower arrangements themselves.
Finally, along with a growing desire for individuality and uniqueness comes the incorporation of distinctive items, whether they be vintage, one-off pieces or personal items in to designs for the home, wedding flowers and events.
"Bringing the Outdoors In"
Bringing the outdoors in was a major theme at November's Grand Designs Live show and reflects an increasing desire among people to reconnect with nature. In interiors as well as floral fashion, this will mean the incorporation of materials such as bark, logs, twigs and tree stumps, plus moss, heather and climbers in to room furnishings and flower designs.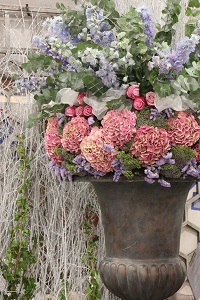 "Mixed up Metallics"
Rose gold is a big trend for weddings this year, providing a softer alternative to silver and a more subtle one to gold. But reflecting the move towards less 'constructed' and more eclectic designs, metallics will be mixed up together to create a luxurious look. Glamour is added in a relaxed way by mixing up decorative pieces and vases in shiny and matt silvers, golds and also brass, which is experiencing a bit of a come-back.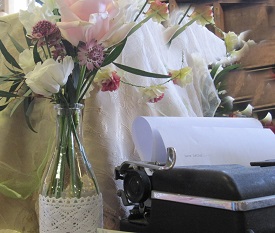 "Quirky Accents"
Reflecting the ongoing popularity of all things 'vintage', this theme will see designers and individuals seeking to bring something unique to their creations through the incorporation of one-off or retro pieces, or personal items with meaning or history. This reflects an increasing desire to move away from the crowd and to make a statement of strong personal identity and individuality.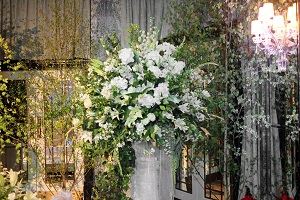 "Wild Garden Flowers"
Big, bold florals have featured heavily in interior design and in fashion shows this year, and flower designs, as well as home and event décor, imitating this, are becoming more wild in style, which also mirrors the movement towards more natural arrangements and growing support for buying seasonal British flowers and plants. Flower prints and fabric add pretty touches to furniture, and bridal flowers and arrangements take on less structured, more asymmetric shapes.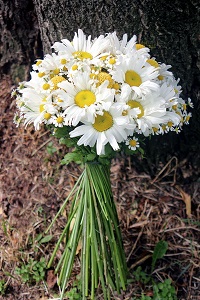 "Something Blue"
Blue has been everywhere this year; on the streets, worn by celebs, on the catwalks, in editorials and in the various sectors of interior design. From bedrooms, to boardrooms and bridal bouquets, this cool, calming colour which also symbolises power, royalty and wealth, will feature heavily in 2014. Whether it's in luxurious, dark navy, vivid vibrant peacock, or electric blue, this colour will be everywhere this year.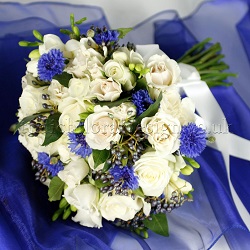 These themes were provided by London florist Todich Floral Design.
Zlatko "Todd" Todic is founder and owner of wedding and event florist in London, Todich Floral Design. After working on the stalls at Covent Garden Flower Market he gained several years experience working for some of the top florists in London before founding Todich Floral Design in 1998. He has always had a passion for flowers and loves the varied work and ongoing creative challenges that being a florist provides.