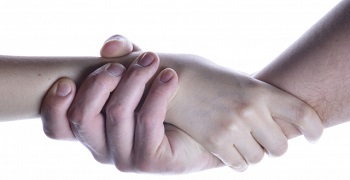 For non-profit organisations to continue doing honest work for the good of other people, they need to cut down costs, and carefully watch their spending. There are plenty of ways for charity offices to watch the pennies, and tighten up their purse strings, whilst reaching out to others for help.
1 – Free Office Equipment
There are many websites that specialise in giving away free office equipment to charitable companies. Websites such as Donateapc.org collect old computers from companies who have recently upgraded, and find suitable new homes for them. Many charities choose to use these types of websites to complete their office furnishings and hardware.
Other websites, such as wantdontwant.com let users leave requests for specific items. Some charities take advantage of these services by adding requests to the charity-dedicated forum pages.
2 – Efficiency
Just like any other office, charity offices can cut down on costs by being more careful with office supplies – especially when considering printing documents. Double check every piece of information before you click the print button to make sure that you won't have to start the whole printing job again when you spot a mistake later on.
If you have made a mess of a printing job, don't just discard the paper in to the recycling tray, use it for scrap paper to make notes on instead.
3 – Don't Panic
If any PCs or printers break down in the office, it's not time to start panicking and throwing money in the general direction of the problem. Before calling in the expensive IT repairman, check to see if the warranty is up on the hardware, as some warranties last longer than a single year, and they'll completely cover the repair or replacement of the device.
Take a moment to Google the problem, it could be that the solution is much easier to find yourself than you thought, and you won't need to call anybody in at all. Train one member of staff (at least) to fix computers and printers themselves, that way you don't need to call anybody out every time something goes wrong, and let's face it, printers mess up at least once or twice a week.
4 – Smart Ordering
When purchasing office supplies, take care to make a shopping list in advance. Write down what everybody needs before placing the order, whether the office staff need post it notes, or scotch magic tape. If you make an extensive list you can be sure you won't need to make a separate order later, paying out for twice the amount of delivery costs.
5 – Utilise Technology
Consider updating the technology that you use in the office. Although it can be an initial expense, up to date technology can save money for anybody over time. Saving information to cloud-based servers, rather than uploading large chunks of data to in-house servers can be cost-effective, and it can be much quicker.
When a charity can operate at a faster rate, and communications between offices and clients are improved, the amount of money taken in is increased, and productivity levels rise.
Gail Jones is a business finance student who works and blogs for a charity.