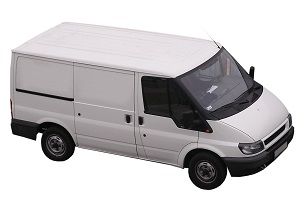 Moving home is always a difficult time. The stress of the situation can be made even worse by the problems involved in lugging furniture in and out of a van, hiring a van and driving it to your new location, and then handing it back in good condition and in plenty of time. First-time movers may find it hard to organise everything on time, and even those with more experience can still find it hard. Making the decision to hire a man with a van can seem like a no-brainer, and here are the reasons why it is really the only solution.
1) Vans arrive on time and there are no returns to worry about.
When you hire a man with a van, you don't have to worry about picking up or returning your van during this stressful time. Returns can place demands on you when you really want to relax and start unpacking. Hiring a man with a van means that you don't have to worry about the vans when you have so many other things to be concerned about, including settling children and pets into a new home.
2) Van drivers can help you load up
A big problem with moving is shifting all of the heavy goods onto the back of the van. Heavy furniture, like sofas or bookcases, can be not only heavy, but also unwieldy, and sometimes it can take time and effort to get these heavy bits into the van all at once.
3) Experienced loaders can make moving easy
Putting your entire house into a van can seem like an impossible task. If you hire a man with a van, you are not only renting a removal service, you are also hiring experience. Drivers will often know the best way to correctly load up their vans, preventing damage and making sure that as much as possible is moved at once.
4) Fragile things can be protected
You want to make sure that all of your precious items, including electronics, antiques, glass and pottery and heirlooms, are all secure for the journey. It can be difficult for movers to pack these things correctly, but our teams will be able to provide packing materials and security.
5) Get secure delivery of goods
If you don't have much experience of driving a van, particularly along tight London streets, then you will definitely benefit from hiring a man with a van. Experienced van drivers can navigate tight streets and bumps easily, and this can ensure that all of your goods arrive in one piece.
6) Get there on time
Van drivers come with local knowledge of the area, and also with Sat-Nav equipment to ensure that they can get your furniture there in good time. A man with a van might even be able to give you a lift to your new home.
7) Help unloading
At the end of the move, shifting a lot of heavy furniture might be one thing you don't want to do. Hiring vans with moving men can make this last step much easier.
James Young is the Founder of London Van Moves a company that specialises in removals and deliveries in West, South-West London and Surrey