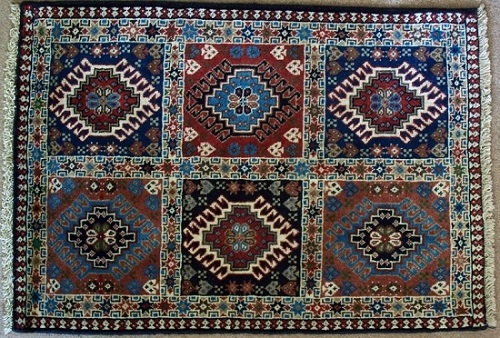 Persian rugs are known for their classic elegance, vibrant textures and generous use of colors which can add a touch of class to any home. Many of the Persian rugs sold today (also known as area rugs) have their design roots which go back several hundred years and are currently made in modern day Iran.
The designs used today are often copies of those ancient designs, plus Persian rugs are now also made in other countries but still adhere to the same quality standards. So, regardless of if you want to purchase silk Persian rugs for your sitting room or need something to compliment your expensive antique furniture finding the right rug is important. Below we look at a few tips which should help you find exactly what you need for your home.
Handmade Persian rugs
The fair majority of Persian rugs and carpets are hand made in Iran, they are also hand dyed and use traditional weaving methods. Another important thing to consider when checking for authenticity is that these rugs are made only from natural fibers like silk, cotton or wool, which means that they can easily last for up to 80 years but only if they are properly cared for.
Even though the majority of hand knotted rugs are expensive because of the hundreds of man hours that goes into making them, hand tufted rugs on the other hand are a lot cheaper because these are made using a modified drill gun which reduces the process of making a carpet to just a week, while it can take a traditional Persian rug a year to make.
Consider machine made Persian rugs
Even though traditionally Persian rugs are in fact hand made today many of these rugs are also made on machines. So, if you don't have a few thousand dollars to spend on an authentic handmade Persian rug you may want to consider the next best thing i.e. a machine rug.
Machine rugs are usually made outside of Iran and use synthetic fibers like acrylic, viscose and nylon yet it is still not impossible to find great looking and feeling machine made woolen and cotton rugs. That said before you buy take a minute to flip over the rug and check the label to see which fibers were used in its manufacture. Machine made woolen rugs are a lot more durable than ones that are made from synthetic materials, plus a quality machine made Persian rug will last for a good two decades if properly cared for.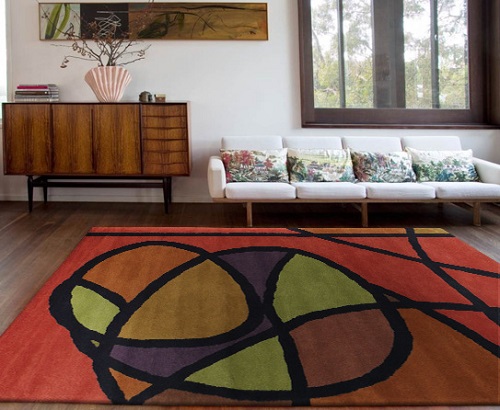 Choosing colors and patterns
Persian rugs are also called oriental rugs, their traditional patterns is what makes them so popular. These patterns mostly include lots of gold and red which is woven into a beautiful design. Many bold rugs will feature rather striking oriental motifs and patterns along with medallion designs which are extremely popular here in the West. However, some people may prefer a more muted style in which case find Persian rugs which are in sage green, cream, beige and even brown.
These rugs can be neutral enough to the point where they will work with just about any type of décor and color. If you are longing for that rather luxurious feeling it would be worth investing in silk and wool Persian rugs, these look especially great in living and dining areas of a home.
Buying Persian rugs online
If you are going to buy a Persian rug online the one thing you need to be very sure of is the credibility of the online store. Since you cannot check the quality, texture and even how the rug feels by just looking at a few pictures you should resort to only doing business with trusted sellers like Australia based Scatter Rugs.
Leading rug businesses like these will rarely compromise their reputation by selling low quality or fake rugs. That said opting for any other online store selling rugs even if their prices may appear to be considerably low means that there is a high likely hood of being conned. There are many machine made rugs with oriental designs that are sold as being Persian for three times their value online, so it pays to be cautious.
Mark is one of the leading experts on Persian rugs online. He has been selling rugs for over two decades, offline and recently took his business online. His years of experience often helps people find the best bargain and best rug for their homes or offices. Today, he runs one of the most trusted online store dealing in all types of rugs in Australia.