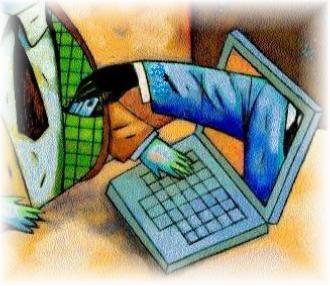 Many of us just want to make a living online, to find an honest and fulfilling source of income that will help pay for our everyday expenses. But we can't be too desperate and just accept any job offer that sounds good. We need to be cautious as there are many predator employers online that offer scam jobs, leaving you working without any pay.
Online job scams are becoming more common by the day. Here's a simple guide to help you distinguish which are scams and which are genuine:
1. If it's too good to be true, it probably is
This is a line I'd often remind myself when it comes to a lot of things. An awesome job doesn't come easy, so, if at your first try, a great job offer has befallen you, it's time to be analytical.
How would you know if the job sounds too good to be true? For one, the pay is incredibly high and the job description is too simple or easy. Another is they just accept you without any interviews or tests.
2. There is unclear job description and requirements
A serious employer specifically knows what he or she is looking for in an employee. They will list all the requirements down to make sure they hire the right employee. They will also be clear in the job description as they want to hire someone who knows exactly what kind of job is to be done. If the employer gives out vague requirements and descriptions, it's probably a scam.
3. Unprofessional and badly written emails
When looking for a job online, the primary communication is through email. Real companies even hire writers to write a professional email for them. Look out for errors in the email like punctuation errors, grammatical errors and capitalization errors. These errors are not accidental, real companies make sure every email they sent is done well.
This may actually be the easiest way to unmask a shady employer. Getting their emails in line is often one of those things that they are not willing to invest in.
4. The company, employer or email address can't be searched
One of the things I do (and you should too) when a job offer comes your way is to do your research. Search the company, employer and email address online. This is a good way to see if the company is really legit. If it makes a hit, go further by contacting the company itself. Ask if such an employee really exists. Another good tip is to copy/paste a portion of the email and search for it online too.
5. You have to pay to apply
Paying to apply for a job is pure baloney. Aren't you the one offering your services to get paid? An employer who asks you to pay a fee just to get access to their database or use of software is most likely a scam. You don't ask a carpenter to pay up to fix your roof, right?
In addition, if the employer tells you to work for free because this is a job opportunity that will help you broaden your experience and for building your portfolio, just run away. Heck, you can do that while getting paid too.
6. No pre-payment agreements
Scammers won't shell out initial money because they just want to milk you off your services. Go test it. Before you start a project, make a pre-payment agreement where the employer should pay you an initial fee just to get started. Real companies won't hesitate paying up, just to prove they are legit and will pay for your services. If the employer is unwilling to bend, leave the project and job offer.
No matter the things you're looking for, know that the right offer will come. Don't be too quick in finding online jobs, you might fall victim to those predators who'll just waste your time and money. Certainly, you wouldn't want that to happen.
Azalea Pena is a sincere editor with experience. She has an interest in action-packed movies, MMA, volleyball, food, and utilizing positive vibes for a well-balanced lifestyle.